An Early International Learning Experience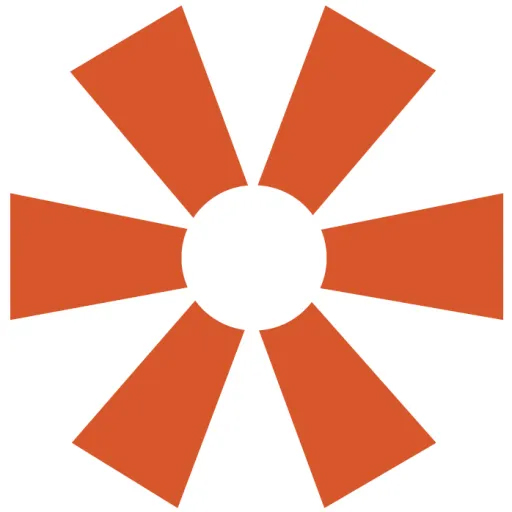 Celebrate Diverse Cultures From Around The World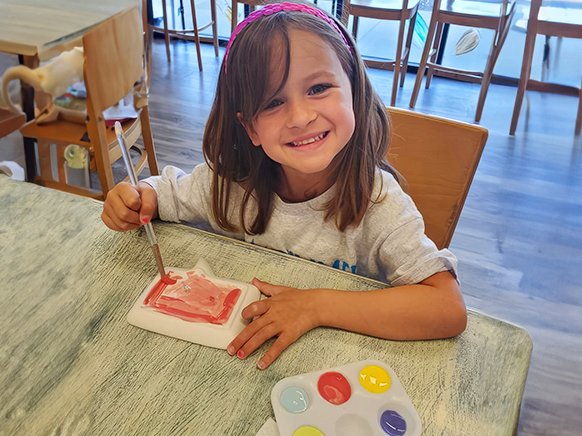 An Early International Learning Experience
Celebrate Diverse Cultures From Around The World
International Group | 2 - 5 years | Serving Santa Monica, CA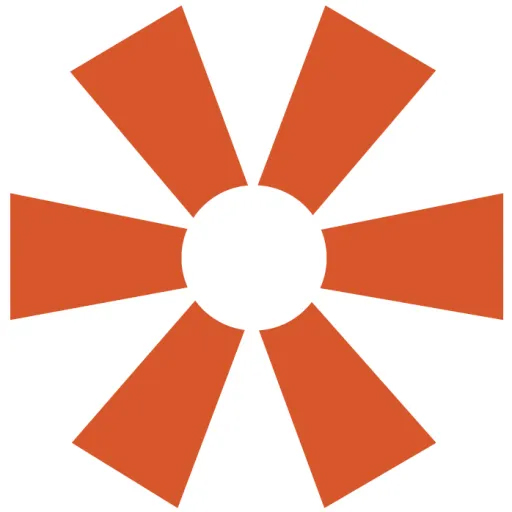 A Multicultural Learning Space That Sets Them Up For Success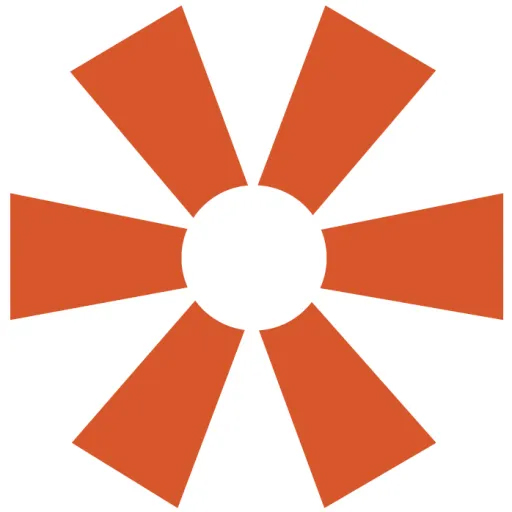 Yes, their program is taught in English, but thanks to community activities, outdoor play, and hands-on special projects, your child engages with Spanish and German groups. Here, they learn to successfully connect with new people and develop essential empathy and social skills as they appreciate many diverse cultures and peers.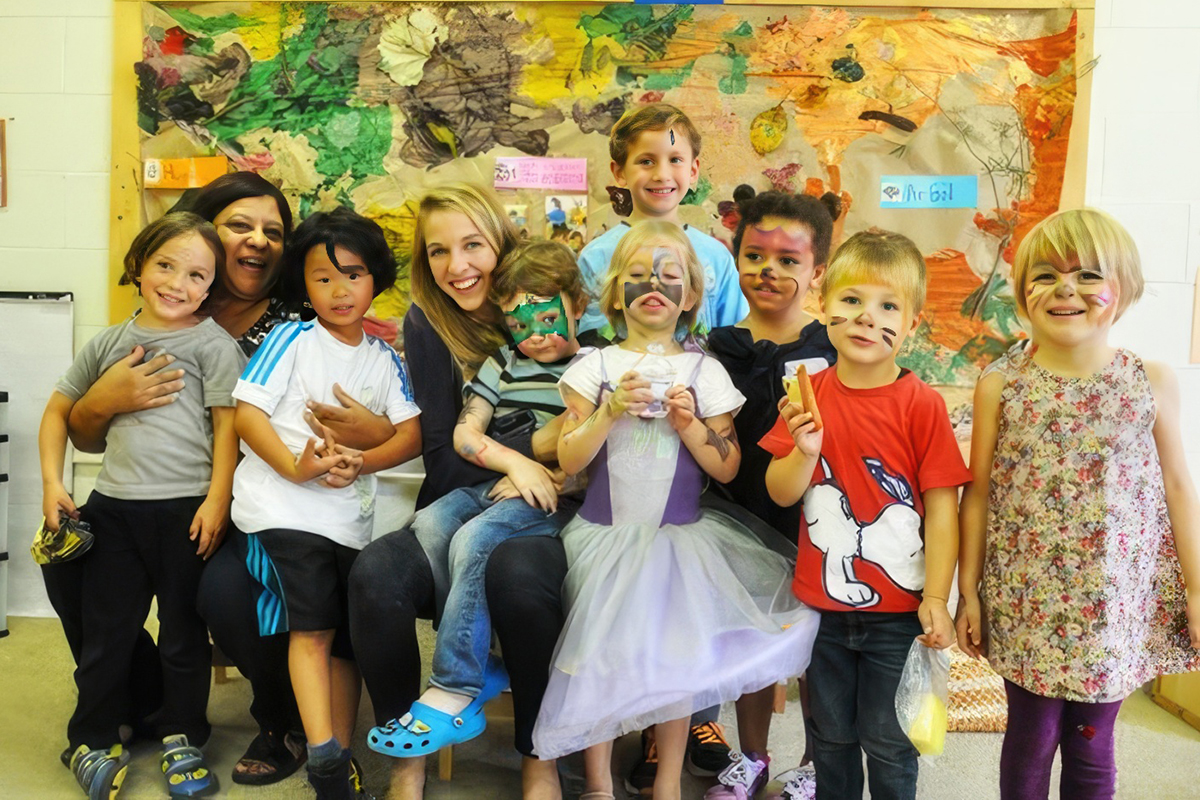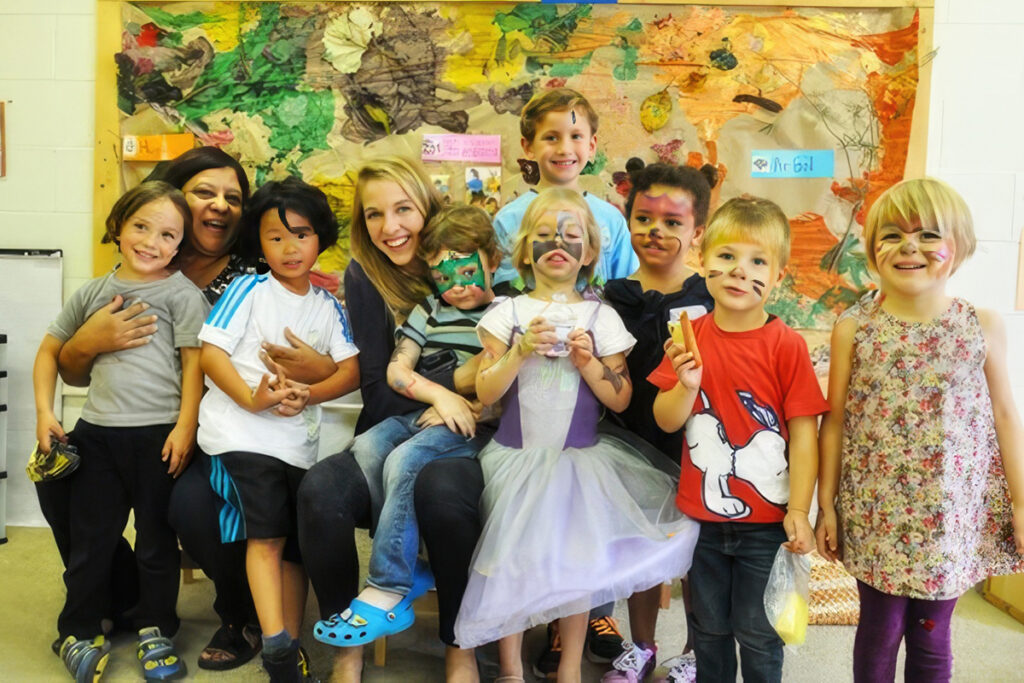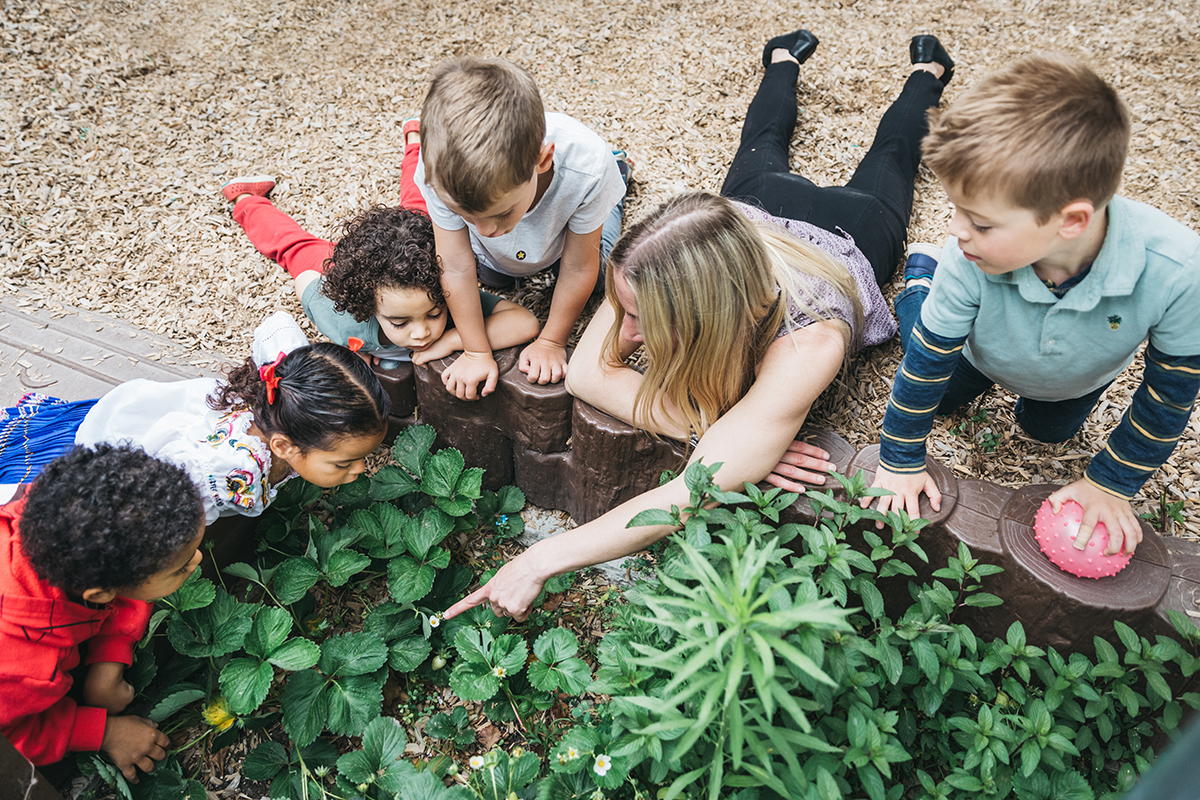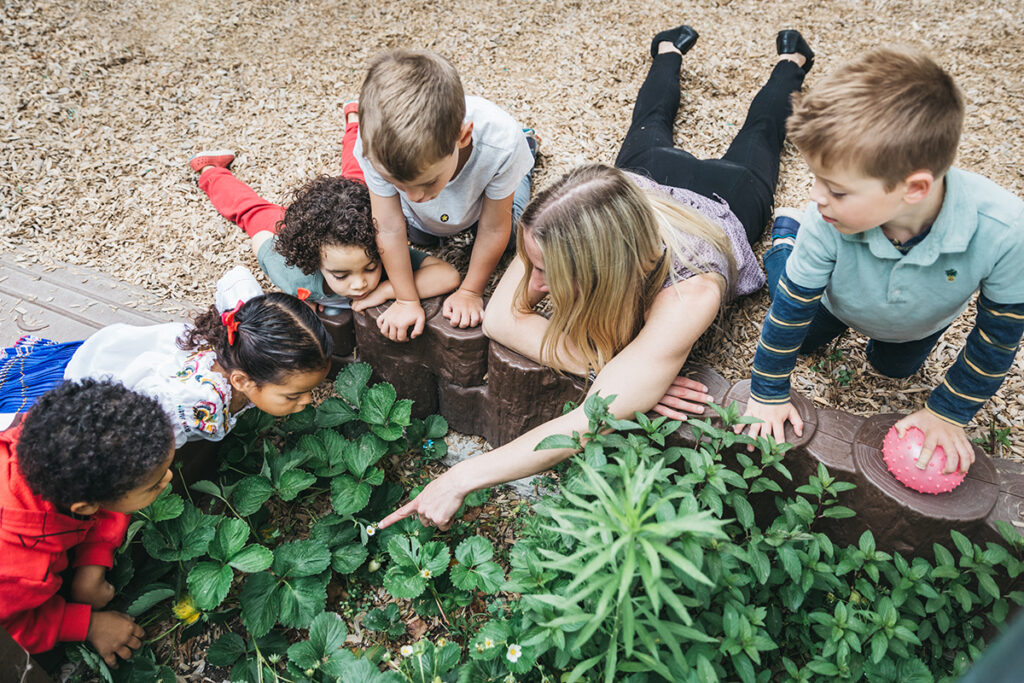 Dedicated Learning Centers Make For Exciting Exploration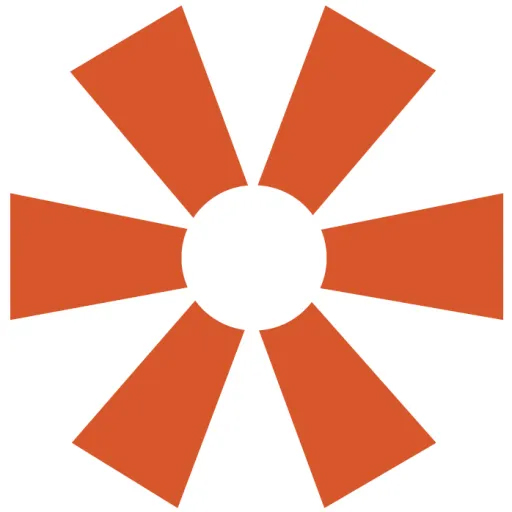 Neatly organized classrooms with natural wood furniture provide the perfect setting for calm, clear, and focused learning. With dedicated areas for building, reading, manipulatives, science, and more, your child immerses themselves in educational exploration, helping them easily build the skills they need for their next steps.
Outdoor Classrooms & Playgrounds For Endless Learning Adventures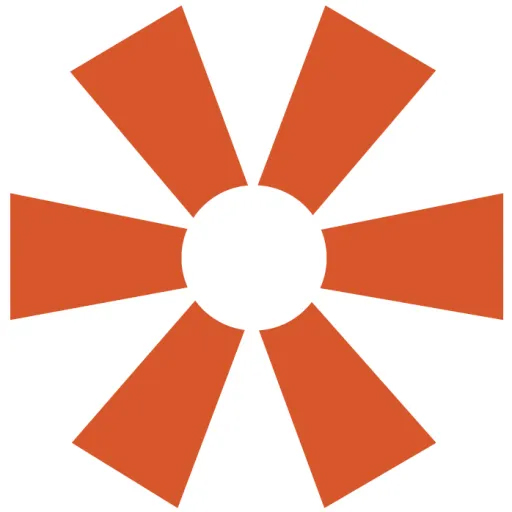 Your little one loves taking their learning outdoors to get their body moving. Alongside climbing structures, a slide, a tire swing, a sandbox, an outdoor art studio, a mud box, and more, your child blends the perfect mix of sunshine, outdoor play, and learning to make their learning experience engaging.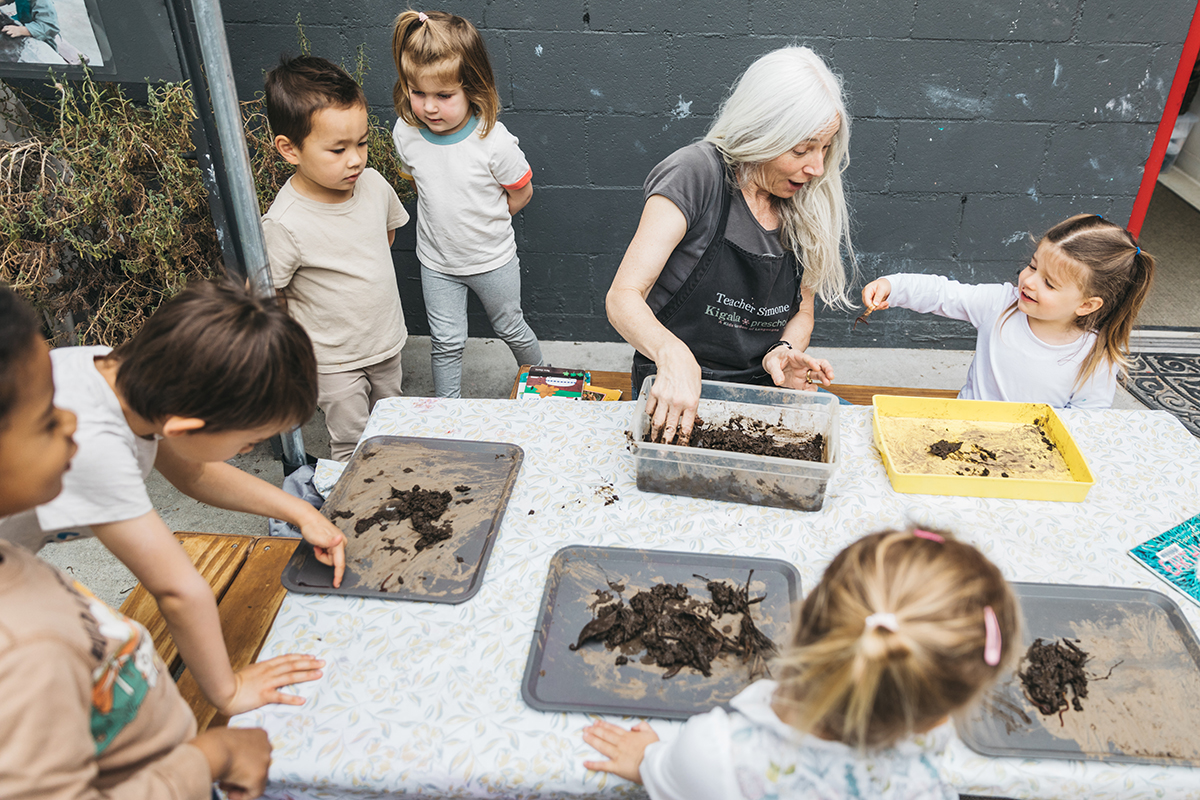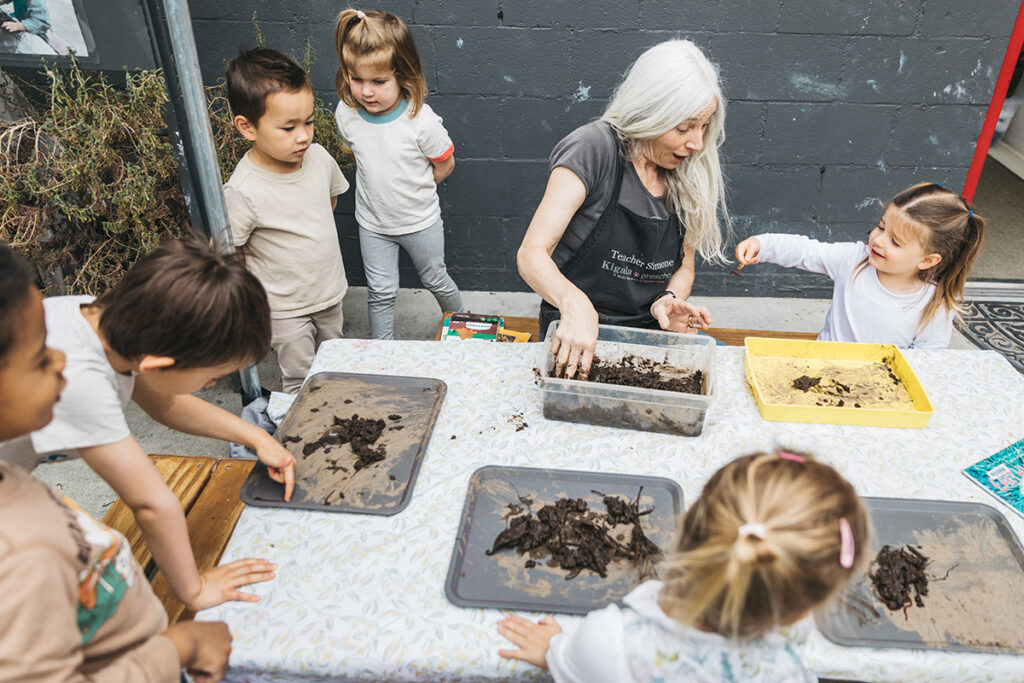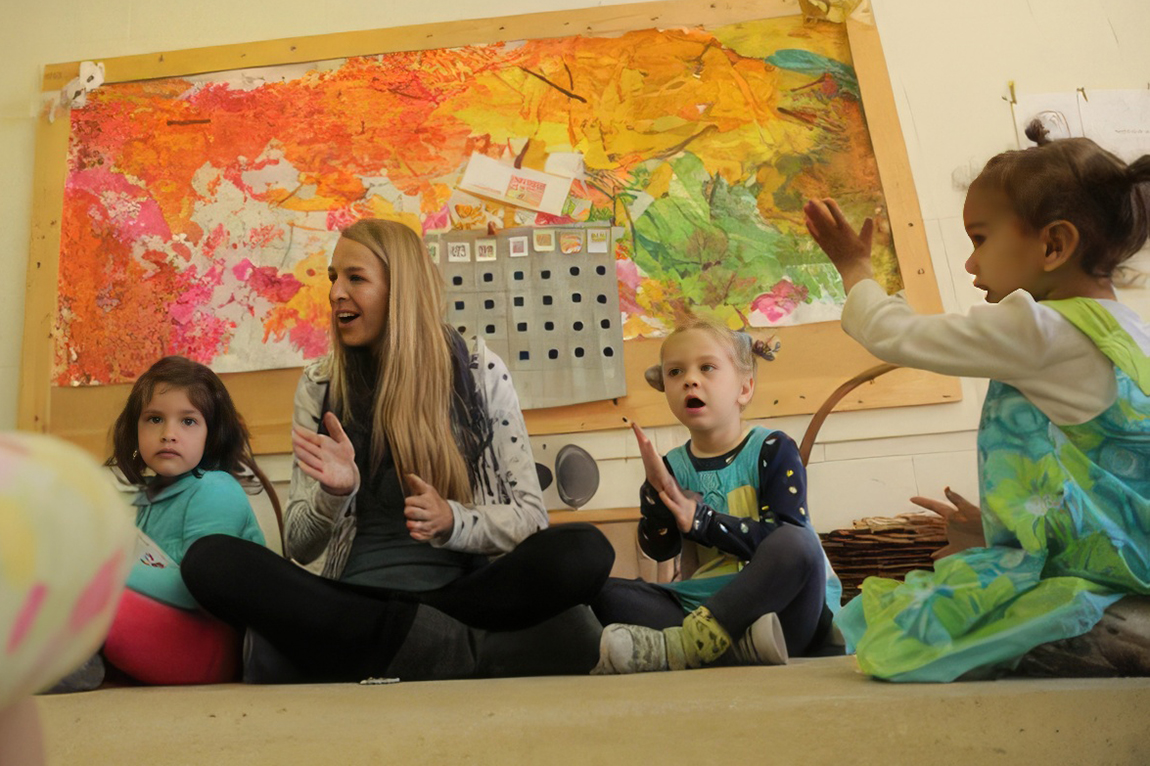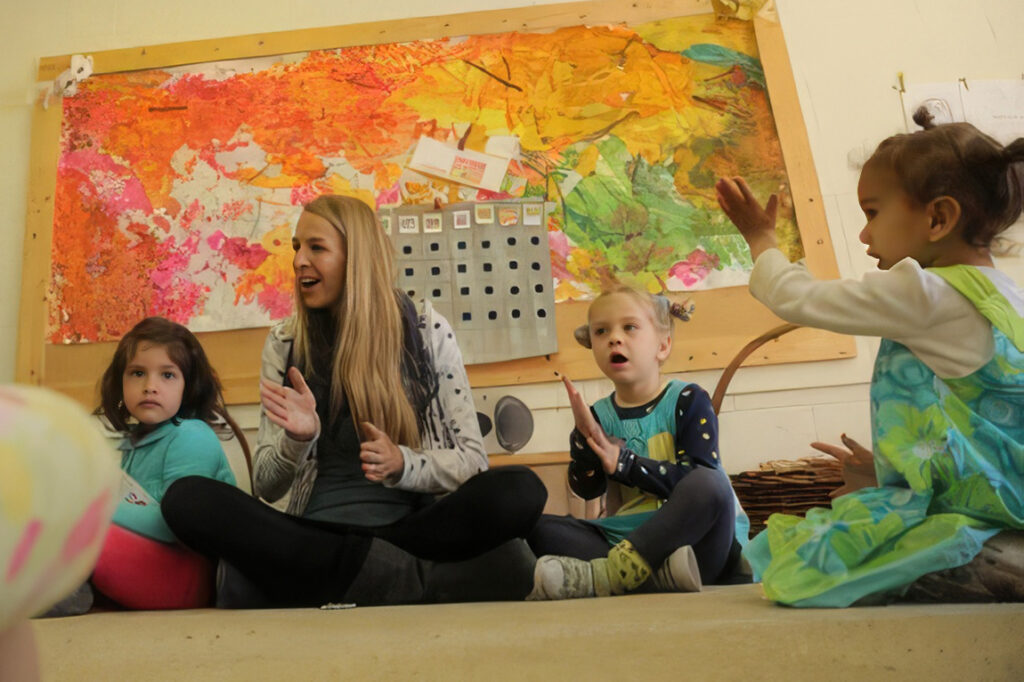 Small Class Ratios Mean Plenty Of Extra Attention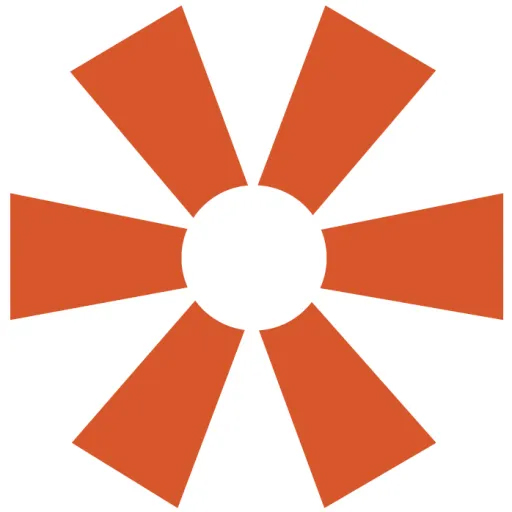 You love knowing your child receives the guidance and attention they need to thrive. With low-class ratios, teachers get to know your child's strengths and areas for improvement, allowing them to tailor lessons to match their skillset and pace.
Dedicated Teachers Ensure Kindergarten Readiness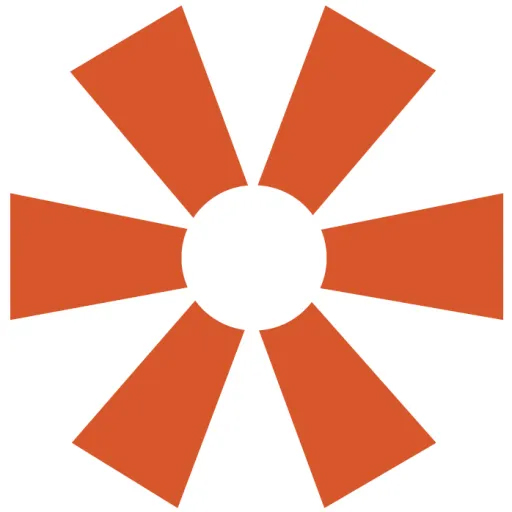 Imagine your child confidently walking into kindergarten with their head held high, ready to succeed. Expert teachers guide your little one through their early learning journey, ensuring they build all the school skills and knowledge they need to be ready for kindergarten.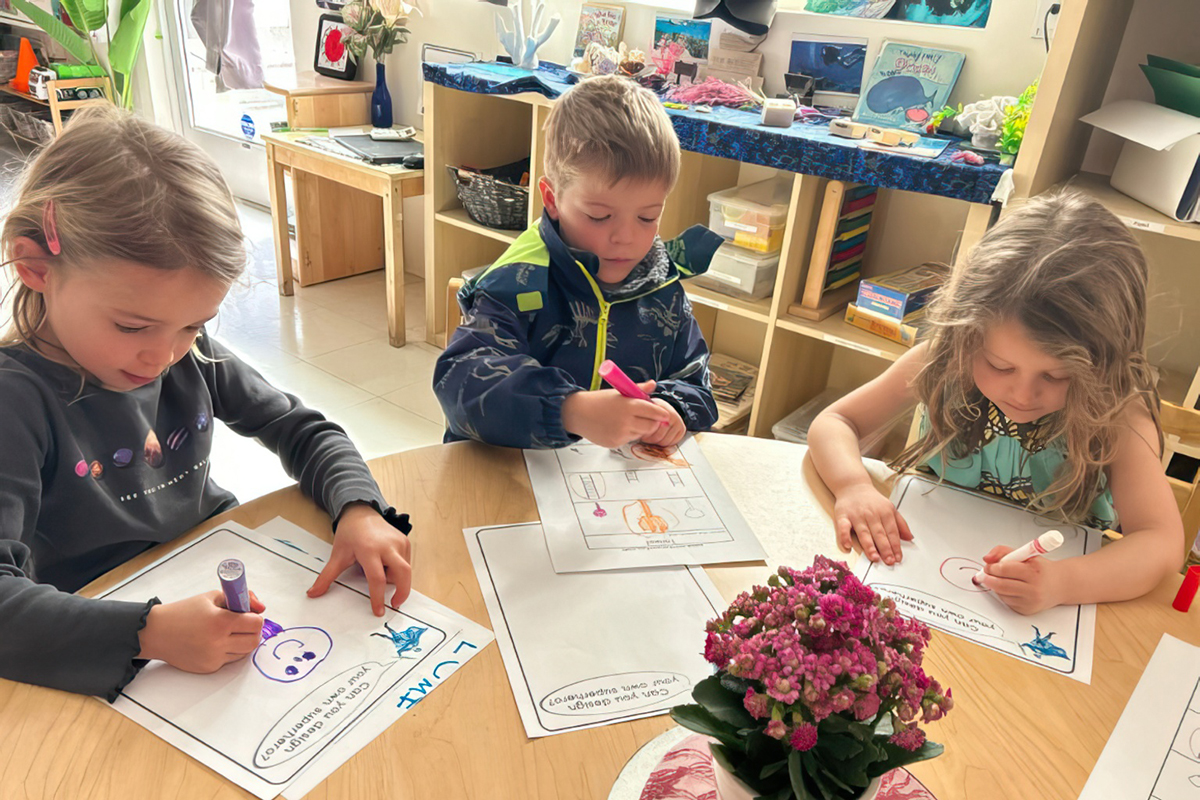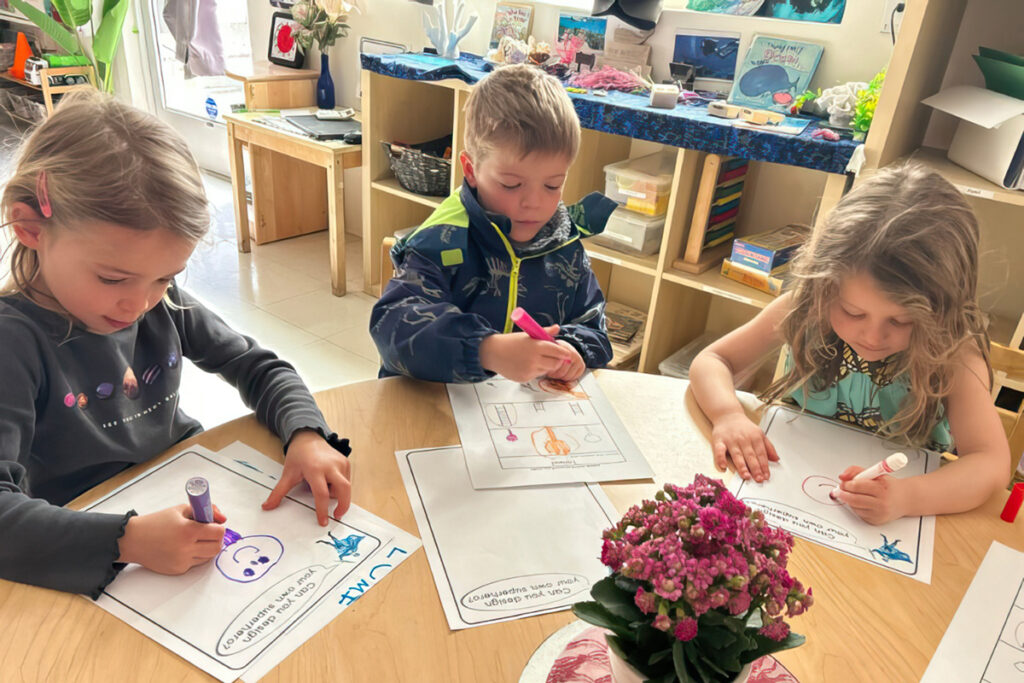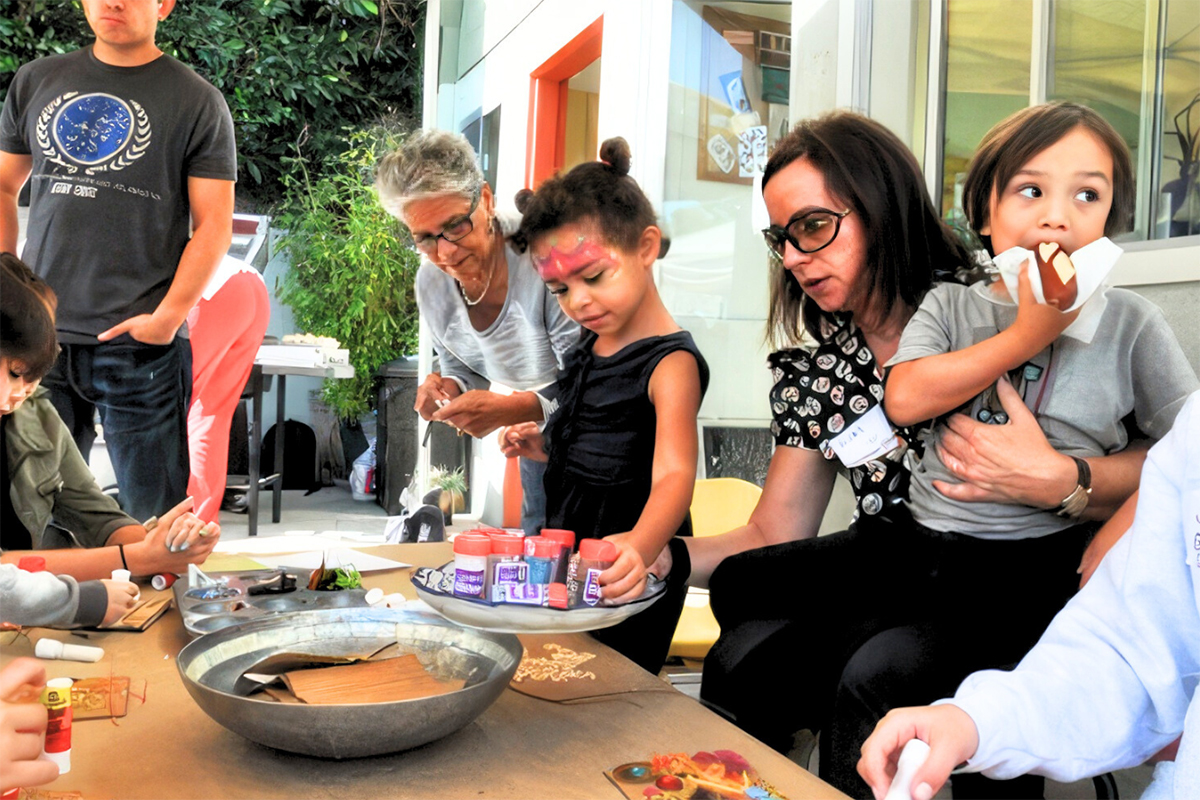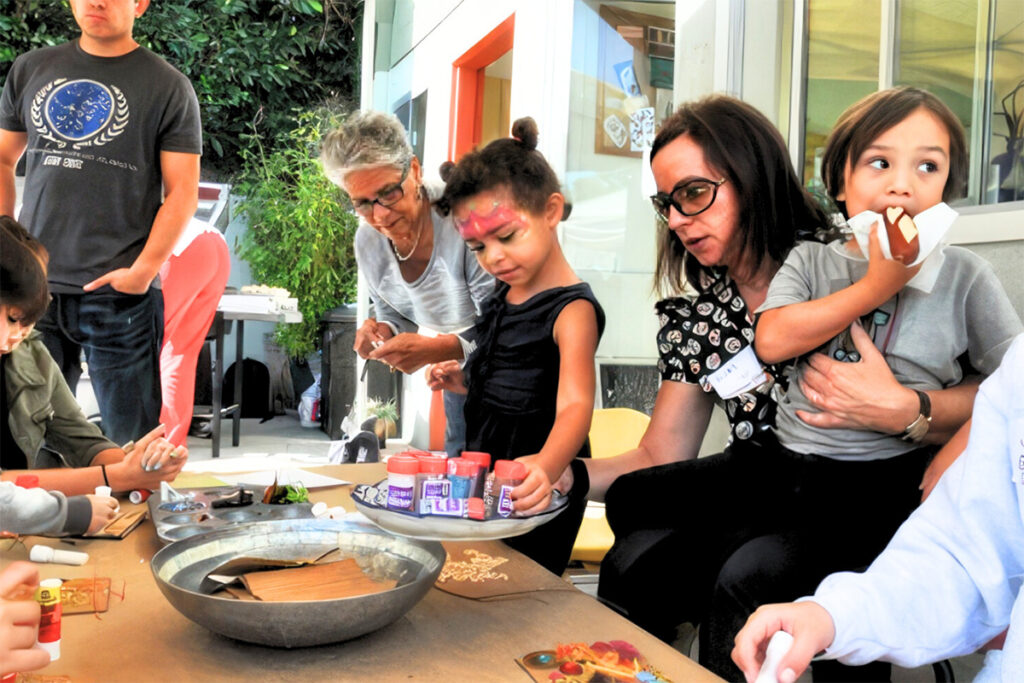 Music & Art Classes Are Included In Tuition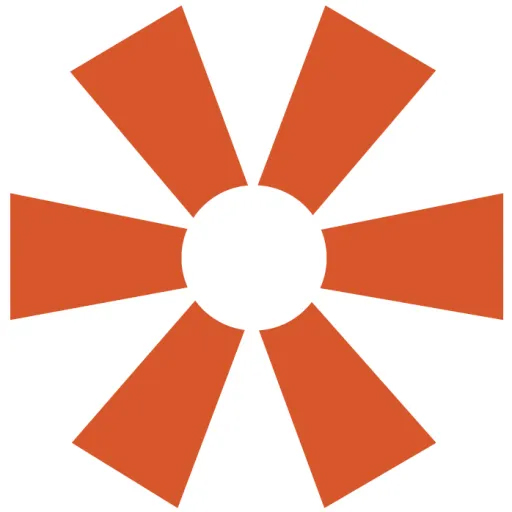 Music lessons have been shown to improve brain development, while art lessons have been shown to improve academic performance. Your child builds a diverse and well-rounded skillset through specialized music and art classes, helping them thrive academically.
Stay Connected With A Free Parent App, Newsletter, & More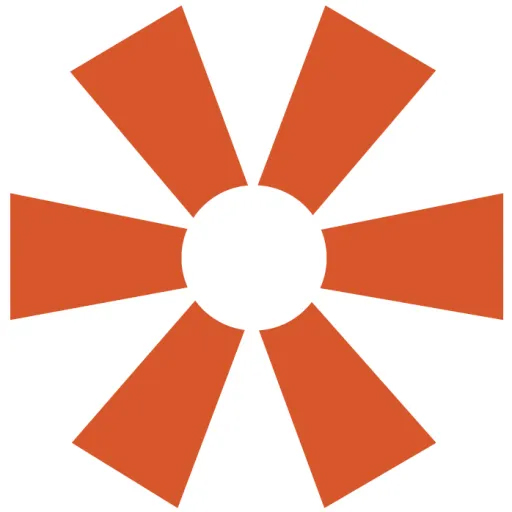 You always feel connected to your child, thanks to the Brightwheel™ app that allows you to see real-time updates and photos of them in action. Plus, with weekly classroom newsletters and monthly newsletters, you're always in the loop for the latest and greatest class adventures.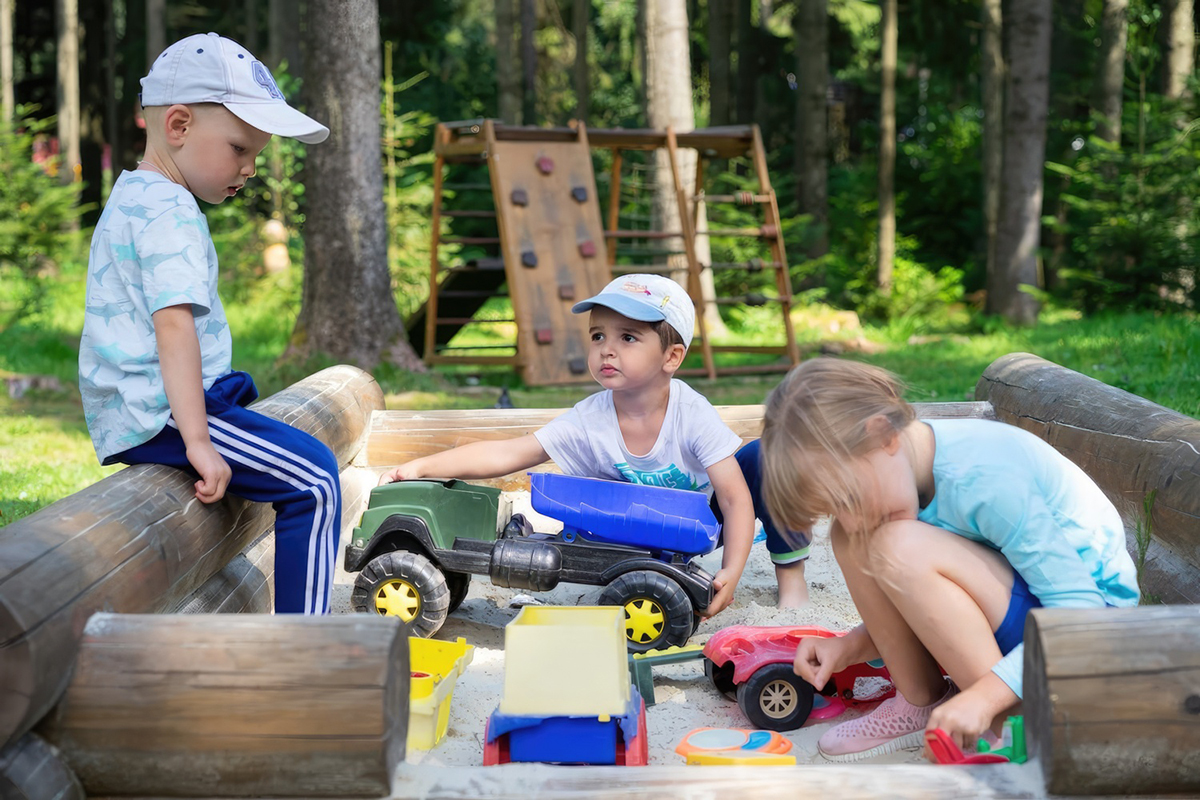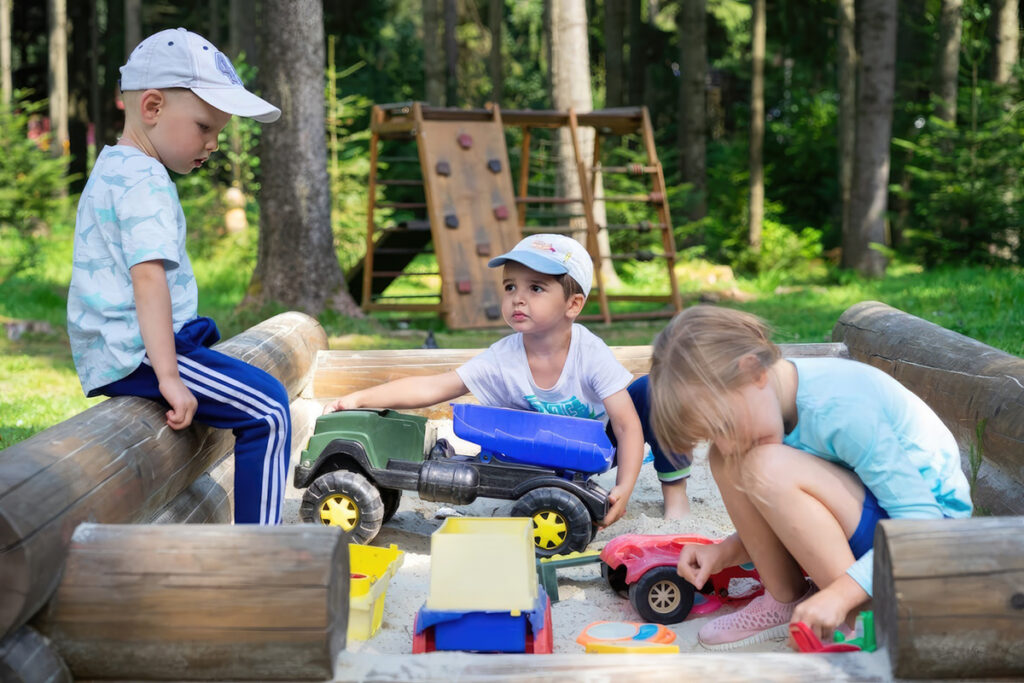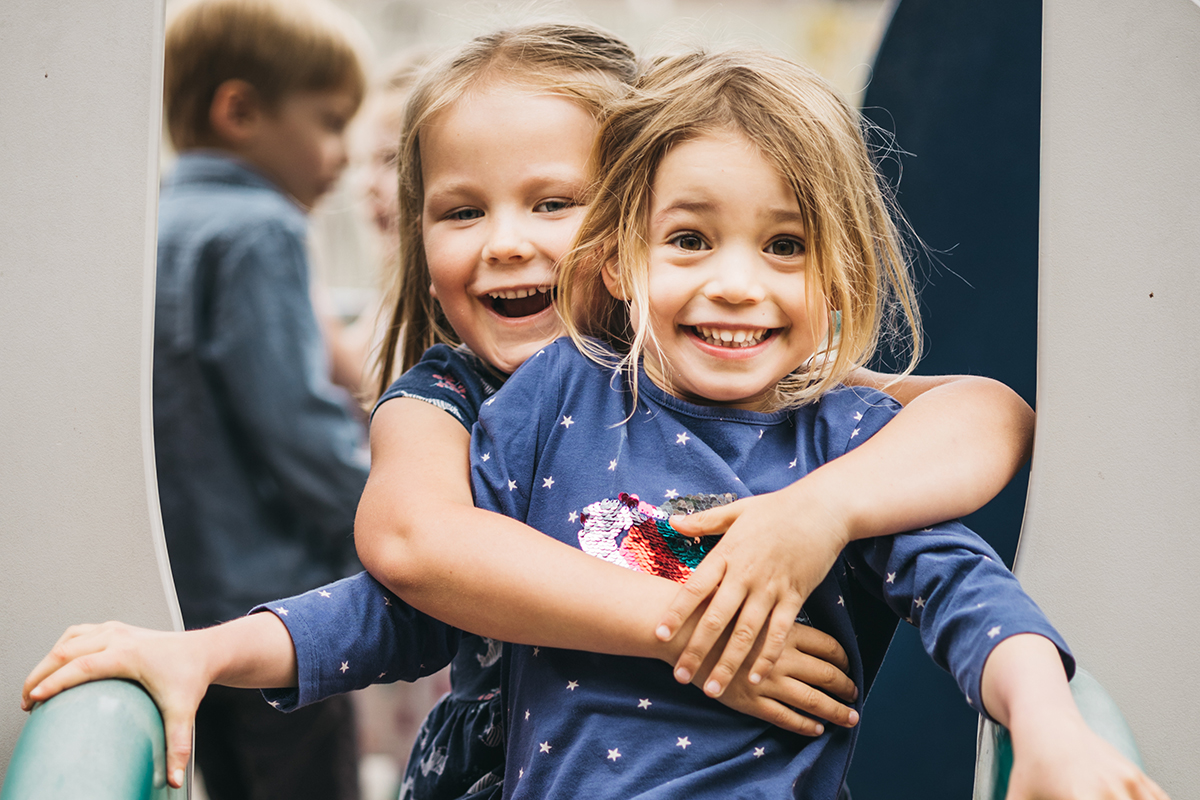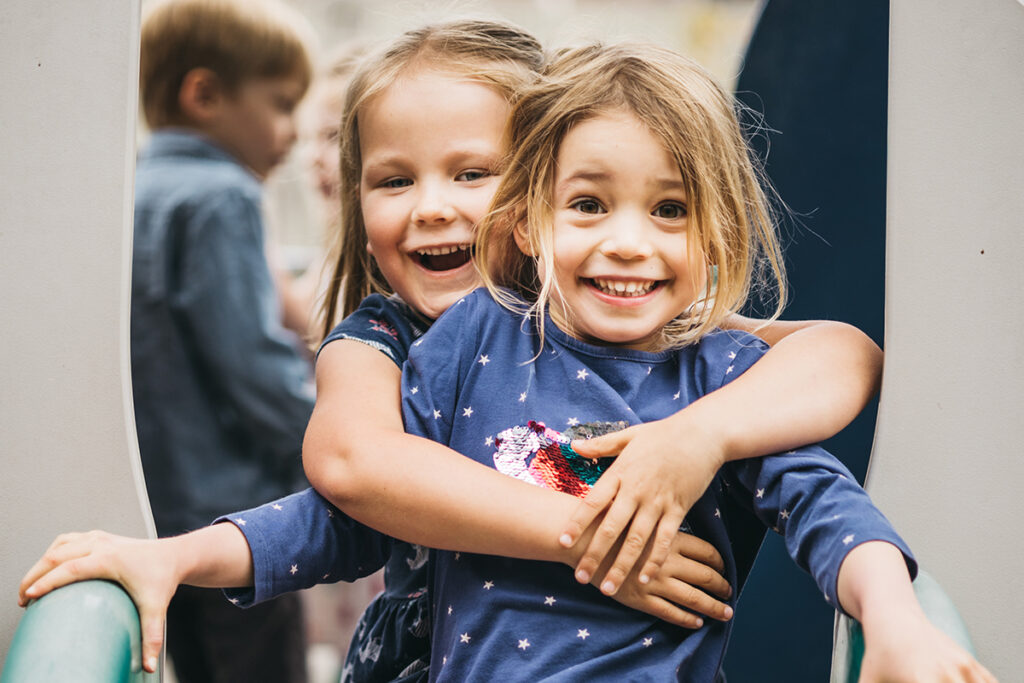 Safety & Security Measures That Keeps Them Safe & Healthy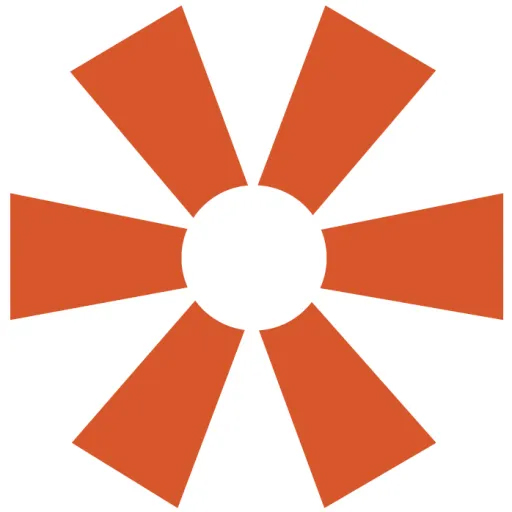 Drop your child off each morning, knowing their safety and health is the top priority. With security cameras that monitor the premises, plus frequent sanitization and an end-of-day professional cleaning crew, your child stays protected and healthy.
NOT AT ALL! Most of our parents aren't bilingual – but many pick up many words and phrases from their children! So if you've ever wanted to learn German or Spanish, you get a little fringe benefit of having your child attend Kigala!
Actually, it's the opposite – studies show that learning 2 languages at a young age creates new neural pathways in the brain, which has all sorts of benefits, including a greater ability to focus and task switching – both critical life skills that are a huge advantage in school and future work!
The younger you start with a second (or third!) language, the easier it will be for your child, and the greater the benefits.
what parents are saying...

"KIGALA makes her school life fun"
When I started to look for a pre-school for my then 2 year old daughter, I was looking for something similar that I experienced when I was her age: a warm, understanding, hugging environment. I found it! KIGALA makes her school life fun, exciting, loving, understanding, independent and colorful…with sometimes a lot of color on her clothes! At pick up time, my daughter is full of joy and happiness, her eyes are sparkly and she has a lot to tell me. All of it seems to be the most wonderful gift to a child.

"We are absolutely smitten with Kigala!"
Our son thrives in an environment where his boyish and physical exuberance is appreciated and positively directed. He is allowed to run and jump and move, even taking supervised risks that would be impossible at many American preschools. Kigala also challenges all of his active mind. When asked about his school by friends, he often proudly exclaims that he is learning German AND Spanish. And he really IS learning German (as am I, now that we speak German together on a daily basis).

"There's a big smile on her face when she gets to Kigala"
Our daughter enrolled at Kigala at age 2 years, 9 months and the experience has been wonderful for our family. The school has an excellent, well-organized activity plan, and the atmosphere is very cozy and inviting. I am a native German speaker, and I am impressed with Kigala's German immersion program. It has been great for our daughter, as she has become very comfortable expressing herself in German. I have noticed a big difference in her willingness to speak the language.
Explore our outdoor classroom and immersive German and Spanish language for Preschoolers