Watch Your Toddler
Learn And Grow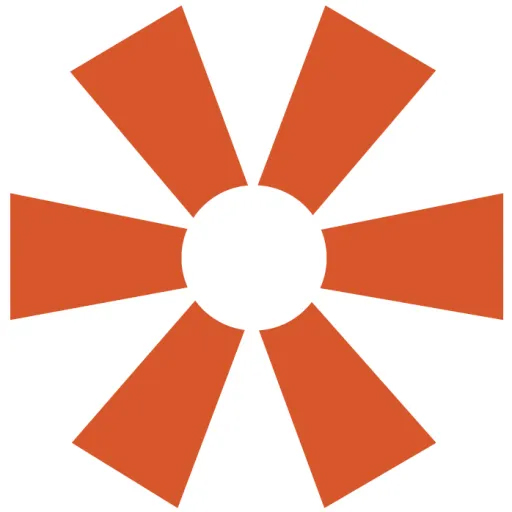 With A Love Of Language
And A Global World View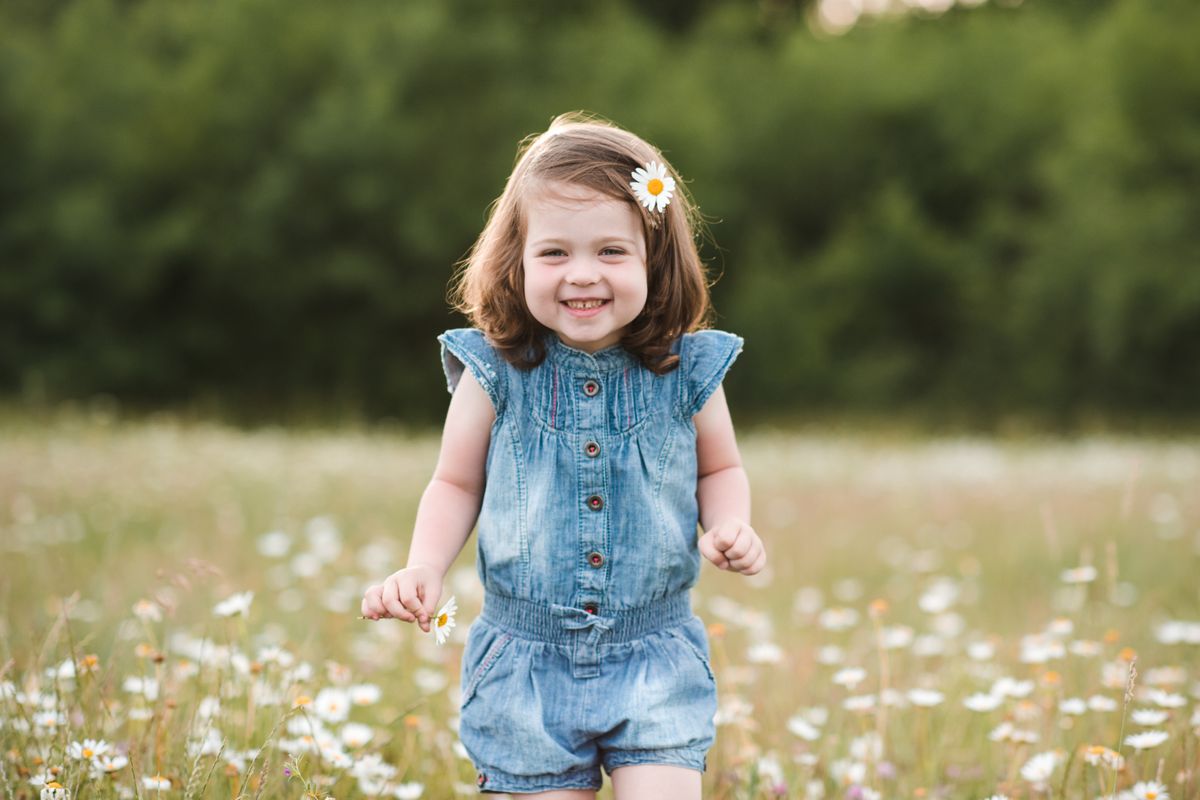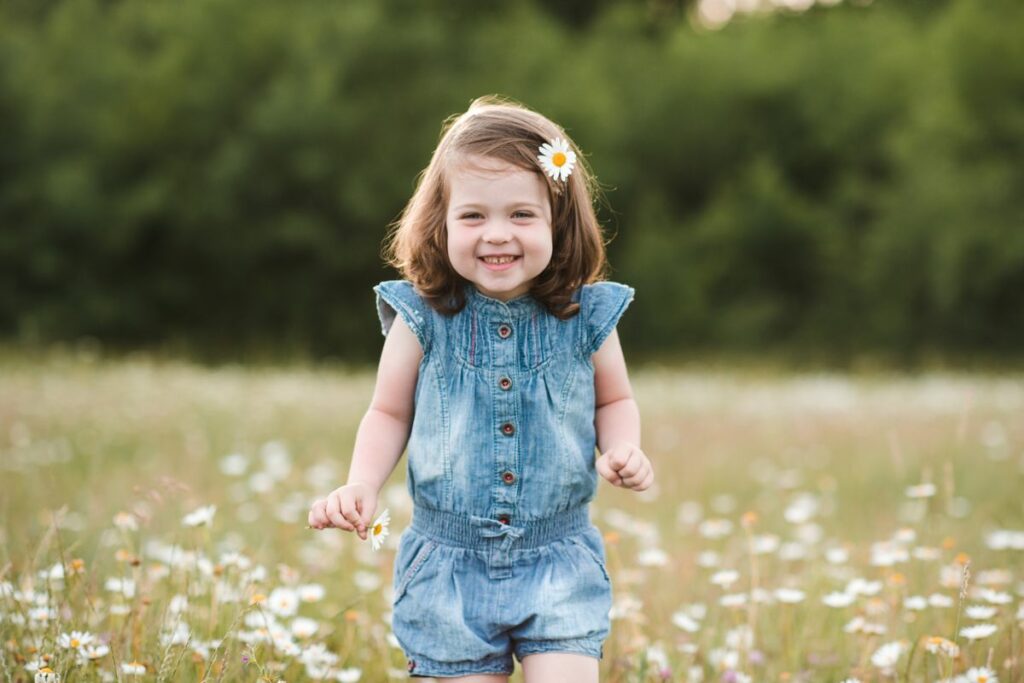 Watch Your Toddler Learn And Grow
With A Love Of Language
And A Global World View
toddlers | 2 - 3 years | Serving Santa Monica, CA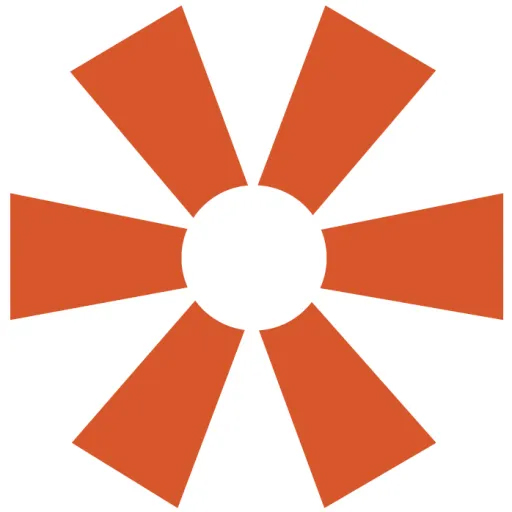 The Gift Of Language Goes Beyond Communication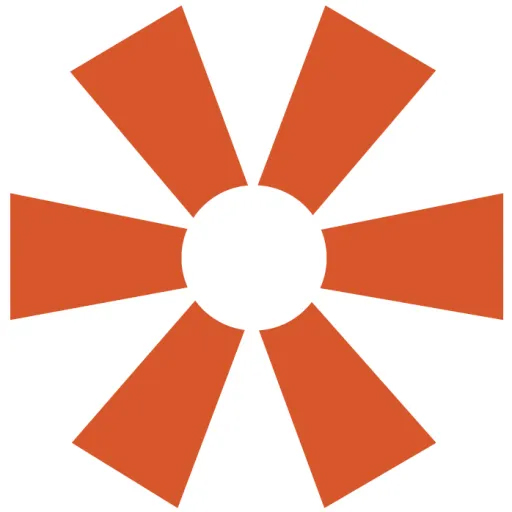 Exposure to multiple languages boosts cognitive development and creates new pathways, increasing creativity and problem solving skills. Learning additional languages gives your child a lifelong edge, increasing their future workplace opportunities.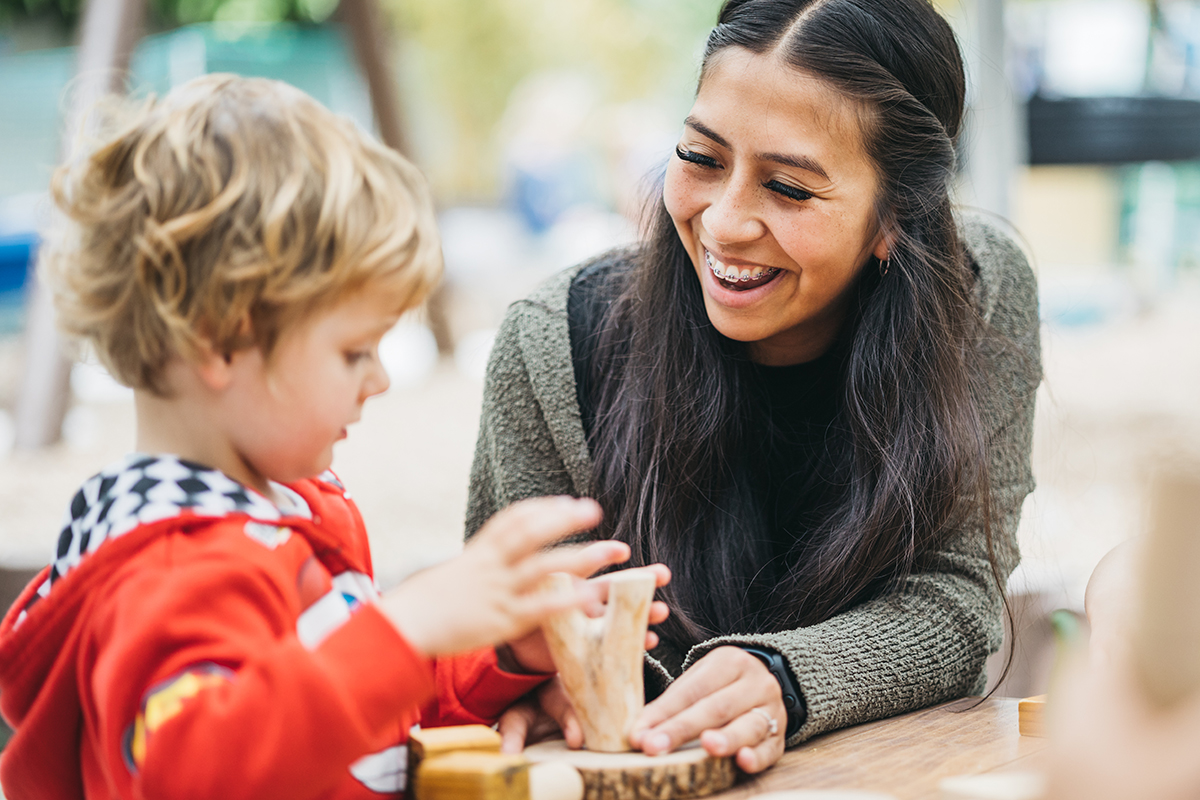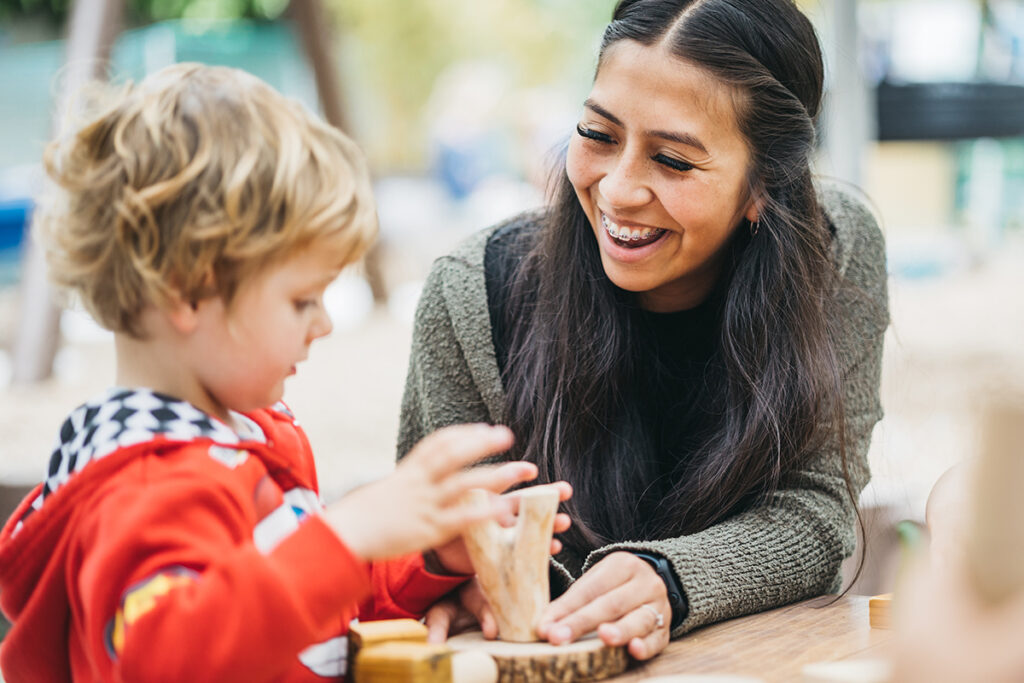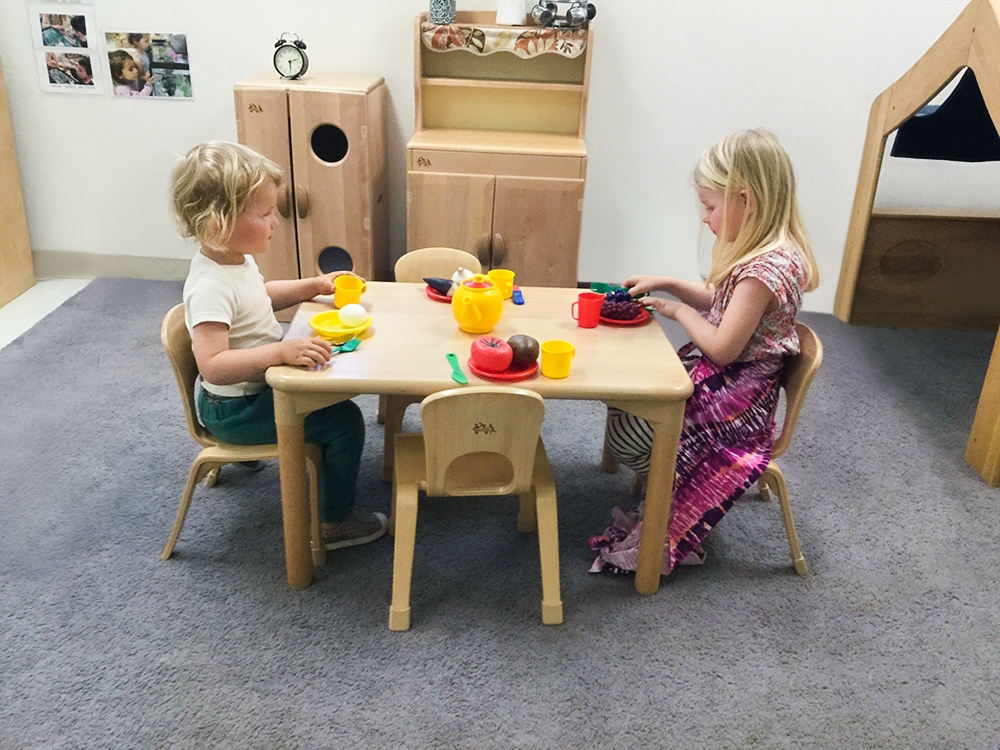 A Global Mindset Readies Your Child For The International Stage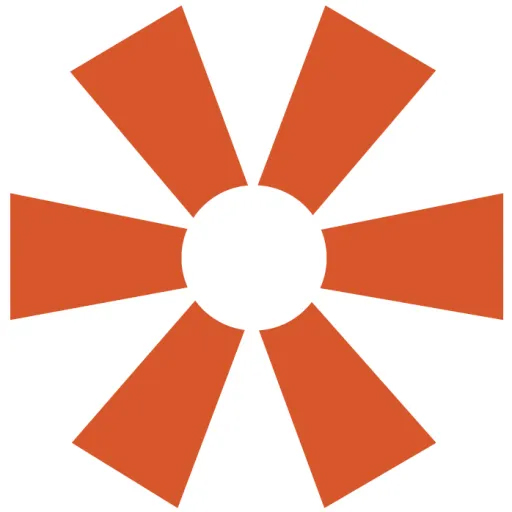 With parents, families, and teachers from diverse backgrounds, we come together to learn more about each other and appreciate the differences of our cultural melting pot. Exposure to a diverse mindset gives your child the confidence to navigate today's global world, in which businesses, cultures, and societies cross borders.
Daily Enrichments Inspire Both Imagination And Confidence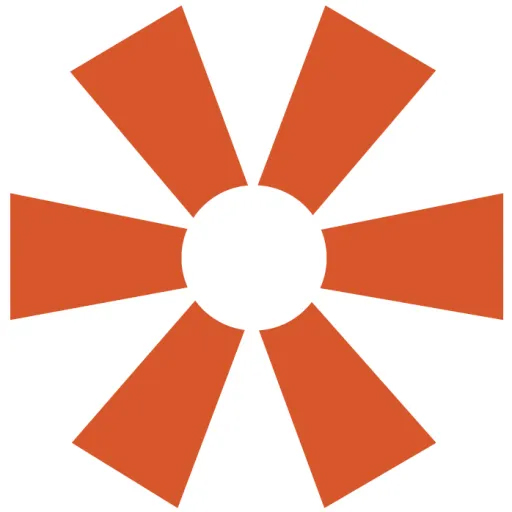 Keep your child's creative mind and vibrant imagination active with every day play. Daily enrichment activities are necessary for your child's development, and are included in tuition for you. Help your little one grow confident and discover all they can accomplish with: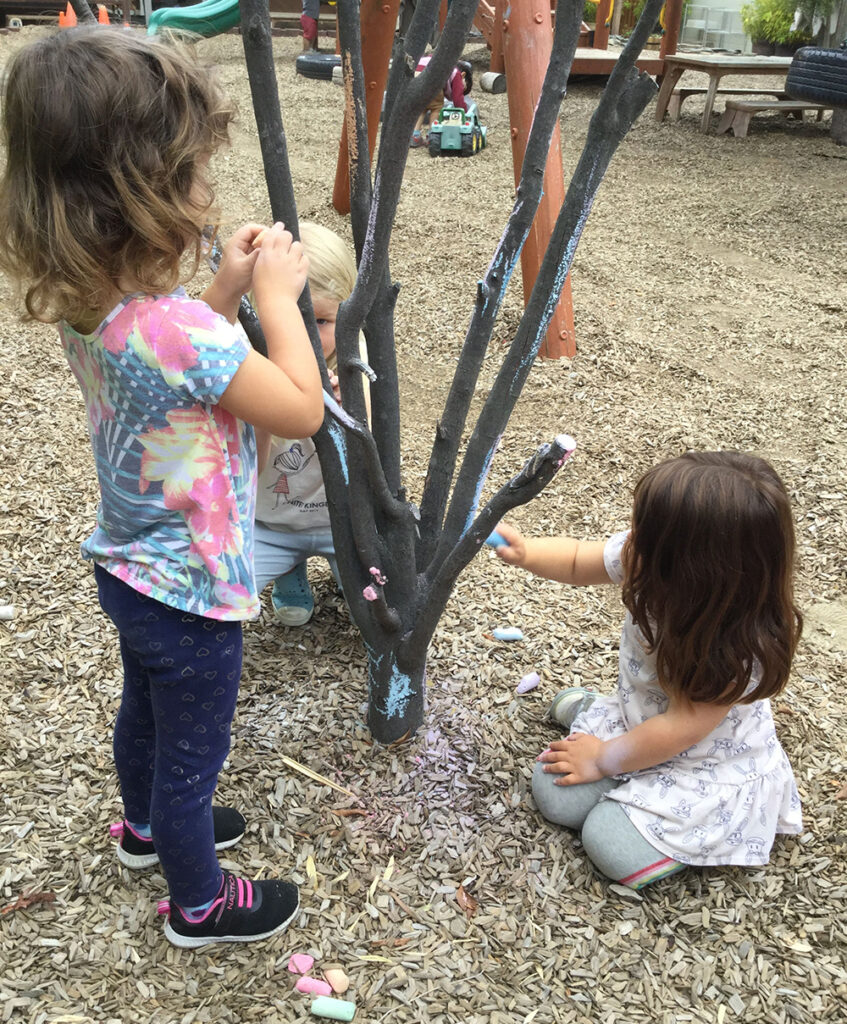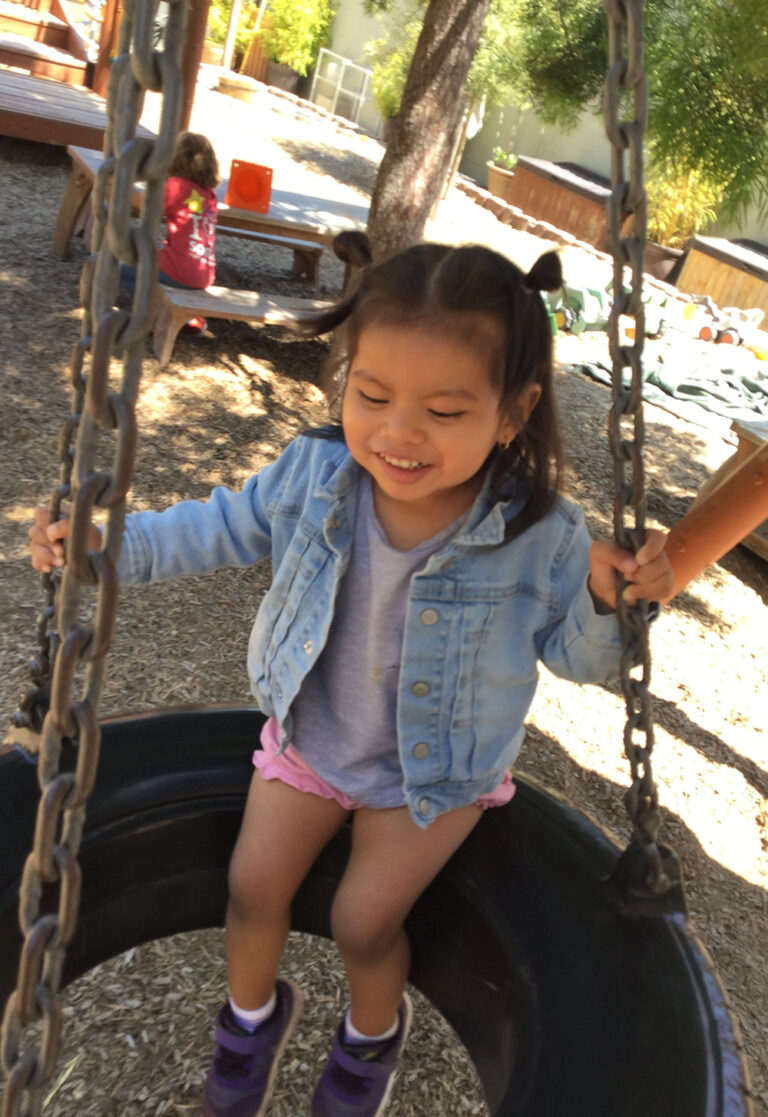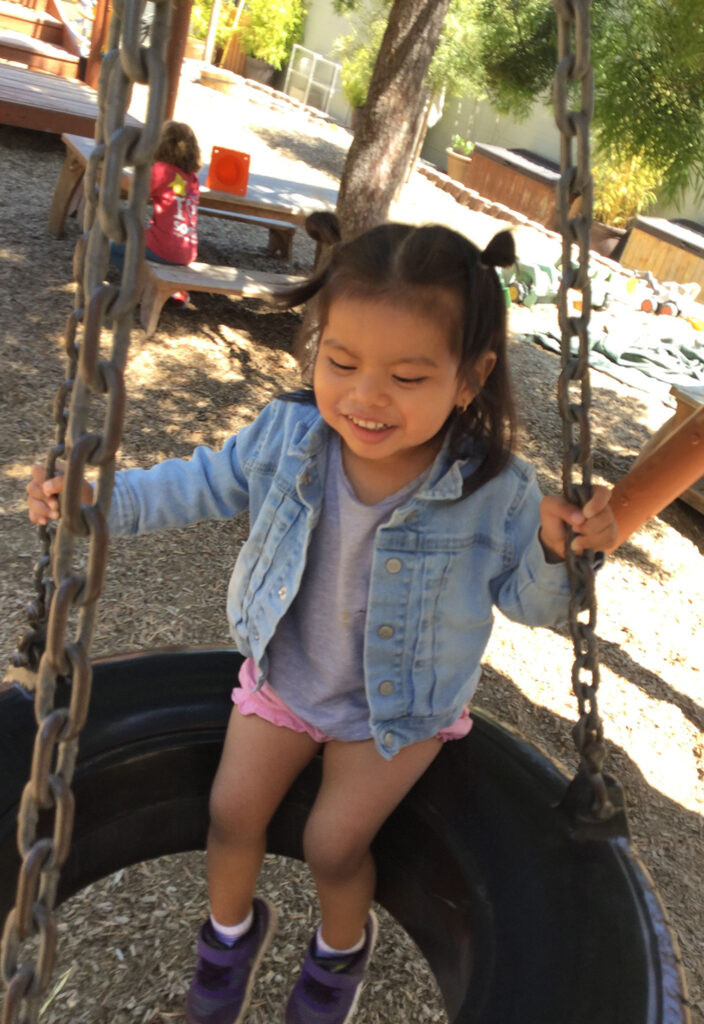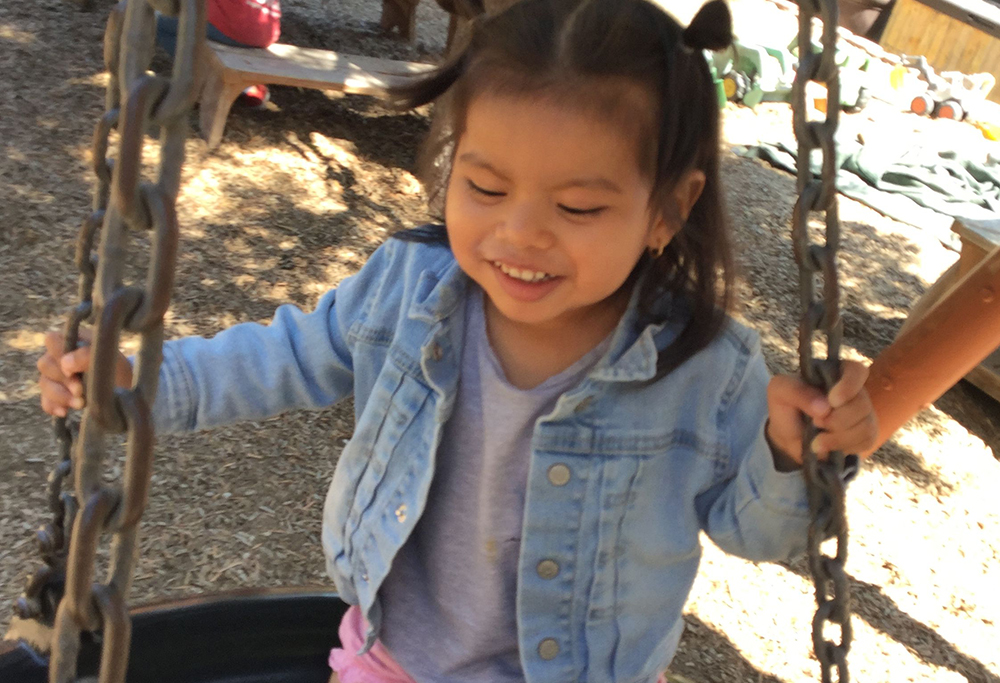 A Fun Playground Is Your Child's Favorite Classroom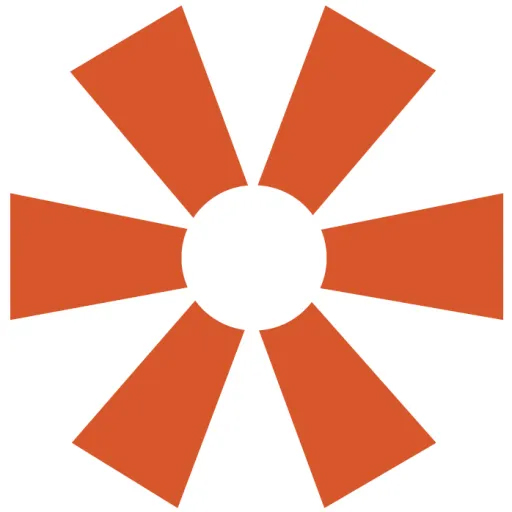 The center values the power of outdoor play. Founder Miss Elke is certified as an outdoor classroom specialist, and has trained the Kigala team to use the playground as a classroom extension.
Your child enjoys outdoor play twice a day, such as:
Introducing STEM Basics
Fuels Science Pre-Skills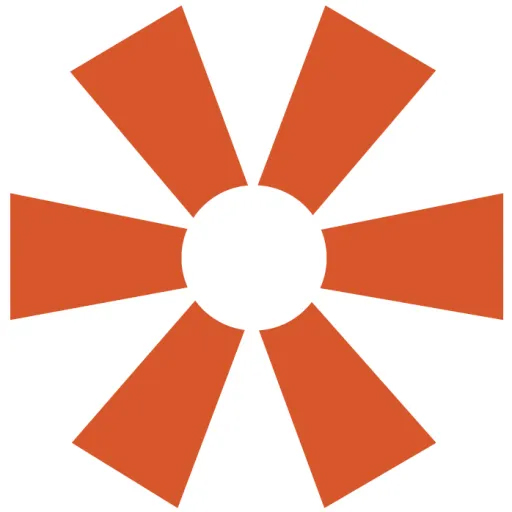 Basics in science, tech, engineering, and math come to life when your child spends time outdoors and observes nature in action when they water the gardens, and build little fortresses with wood blocks, testing how high they can go until gravity makes it tumble.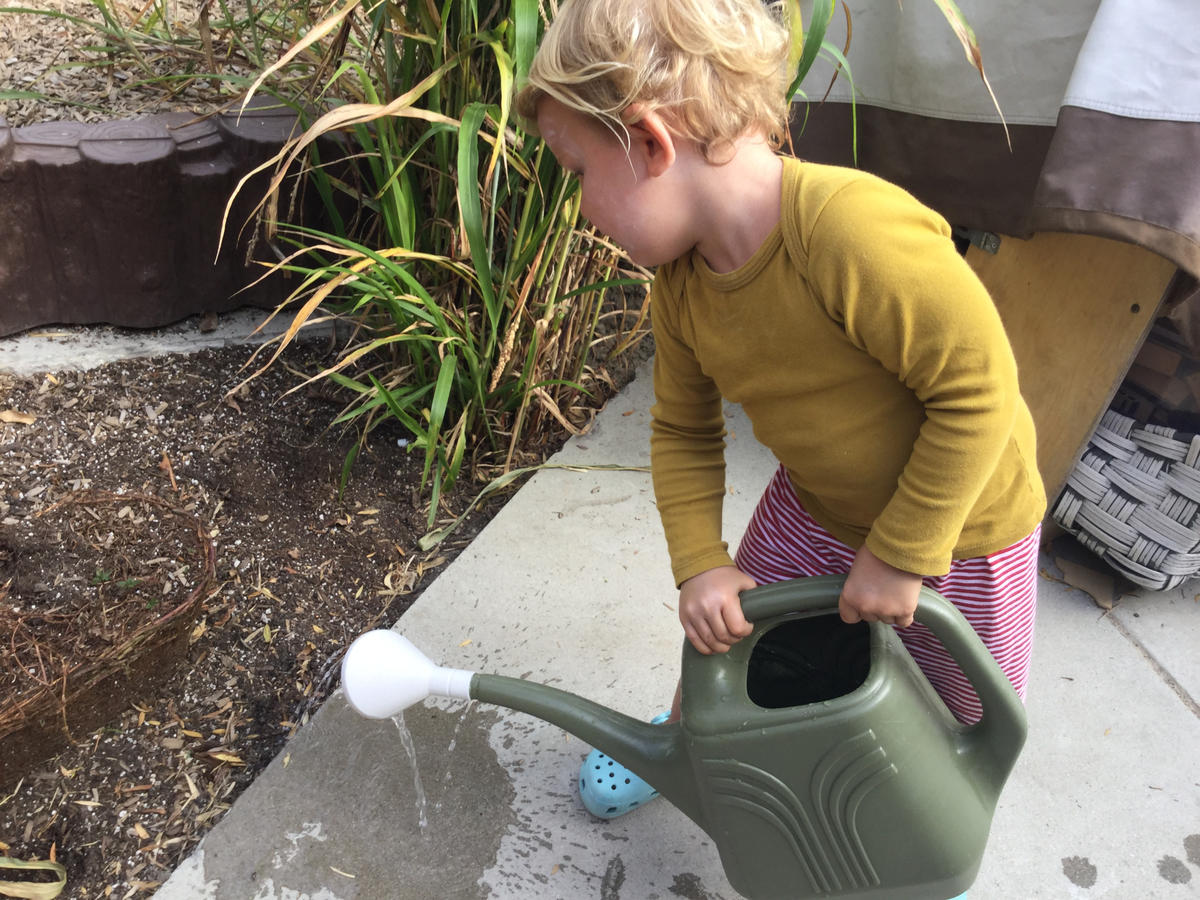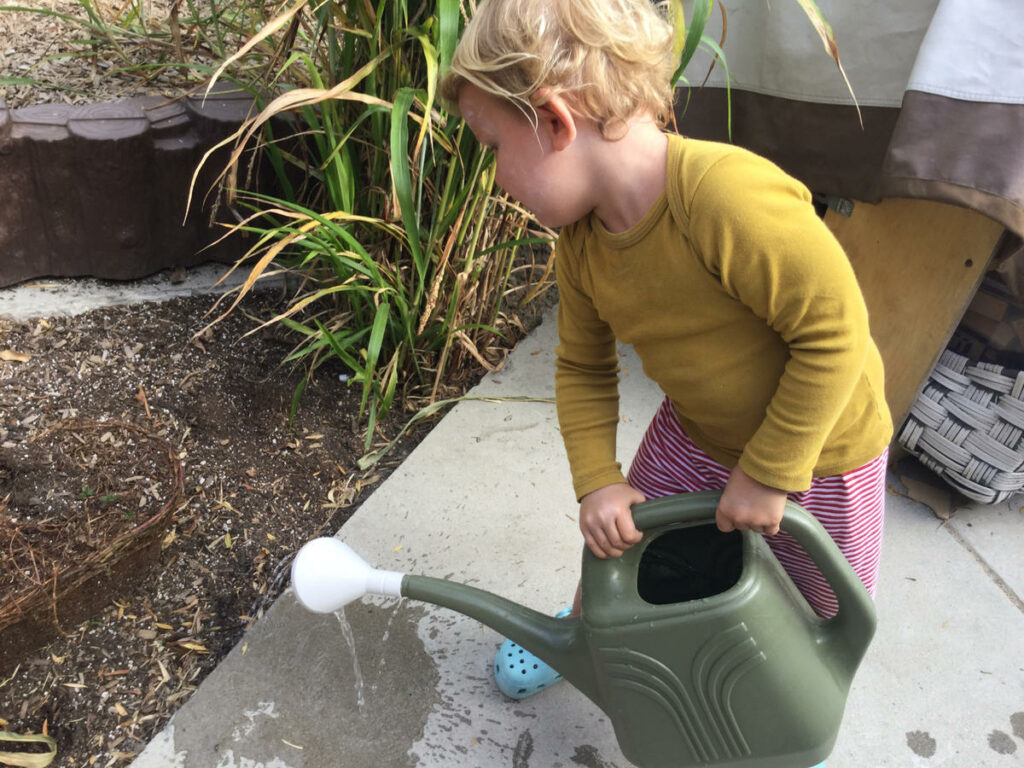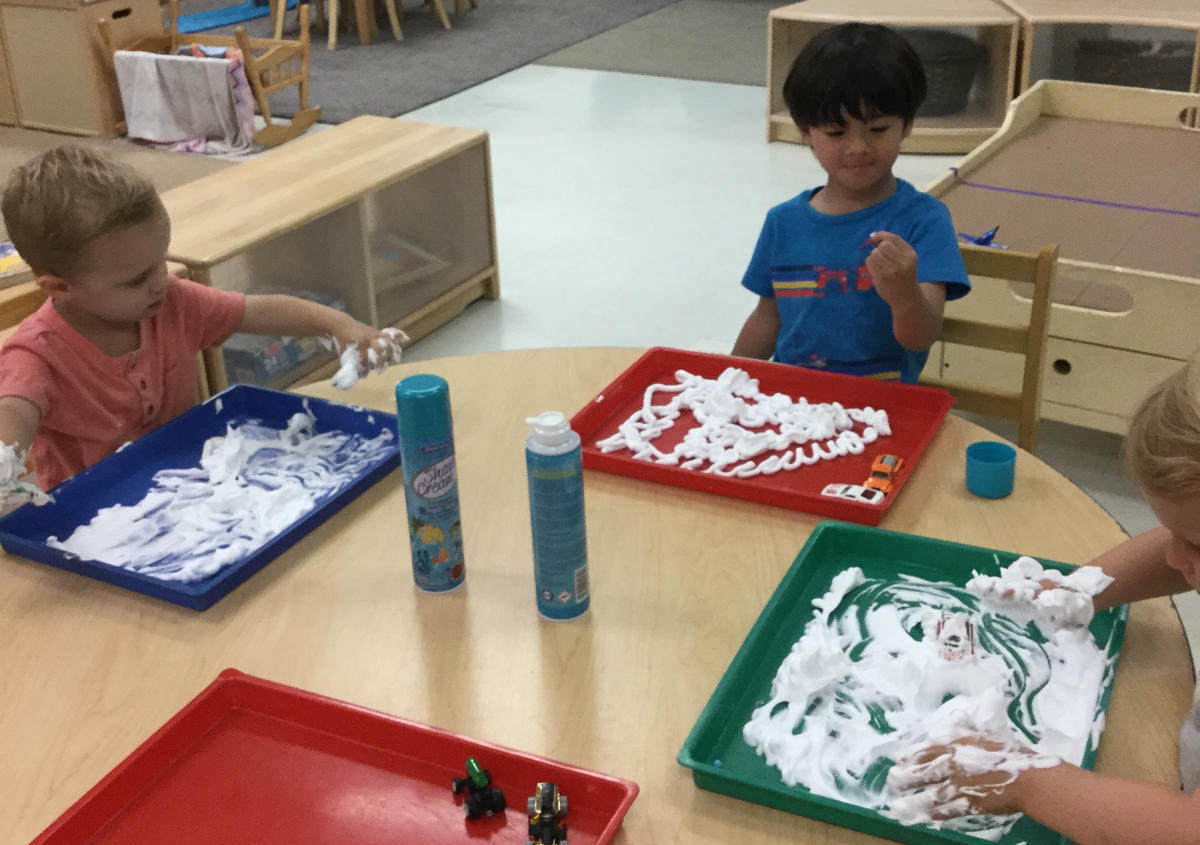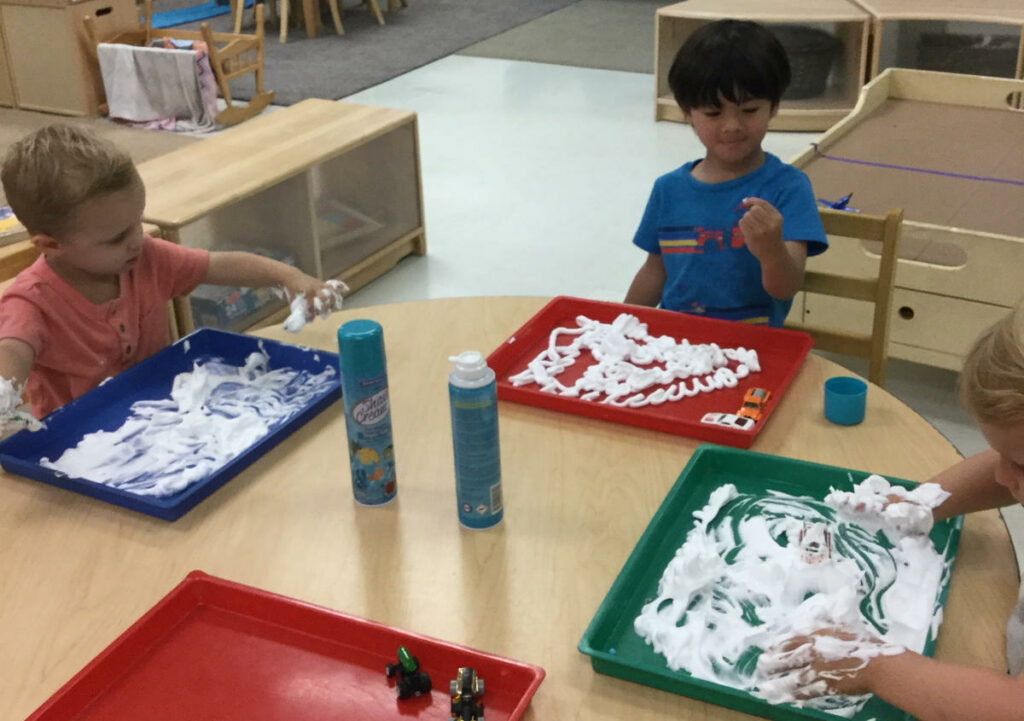 Increased Attention With
Small Class Sizes
Increased Attention With Small Class Sizes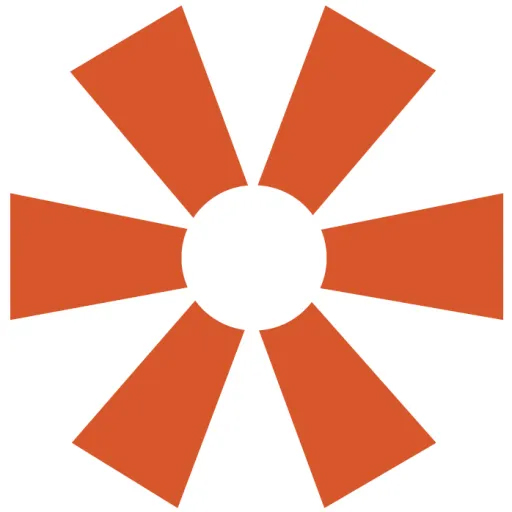 Your toddler forms trusting bonds with their teachers when there's more time for the one-on-one attention your child craves. Those bonds are the basis for learning, because making your child feel heard in cozy home away from home.
An Atelier Is Home To Creative, Hands-On Play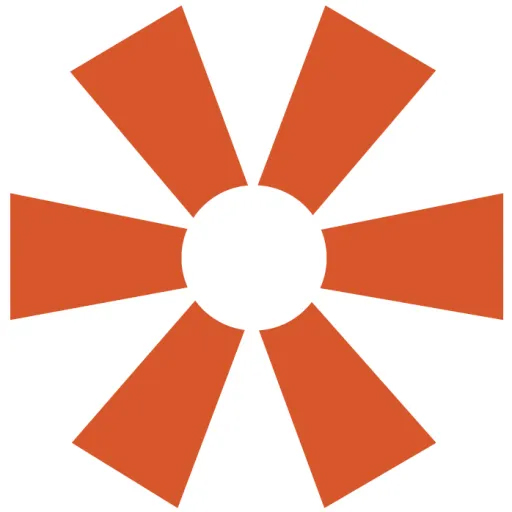 Our art nook is a celebration of creativity and beauty. Your child makes design choices when they make use of an abundance of materials to paint or draw a masterpiece all on their own, exercising the motor skills they'll use for writing.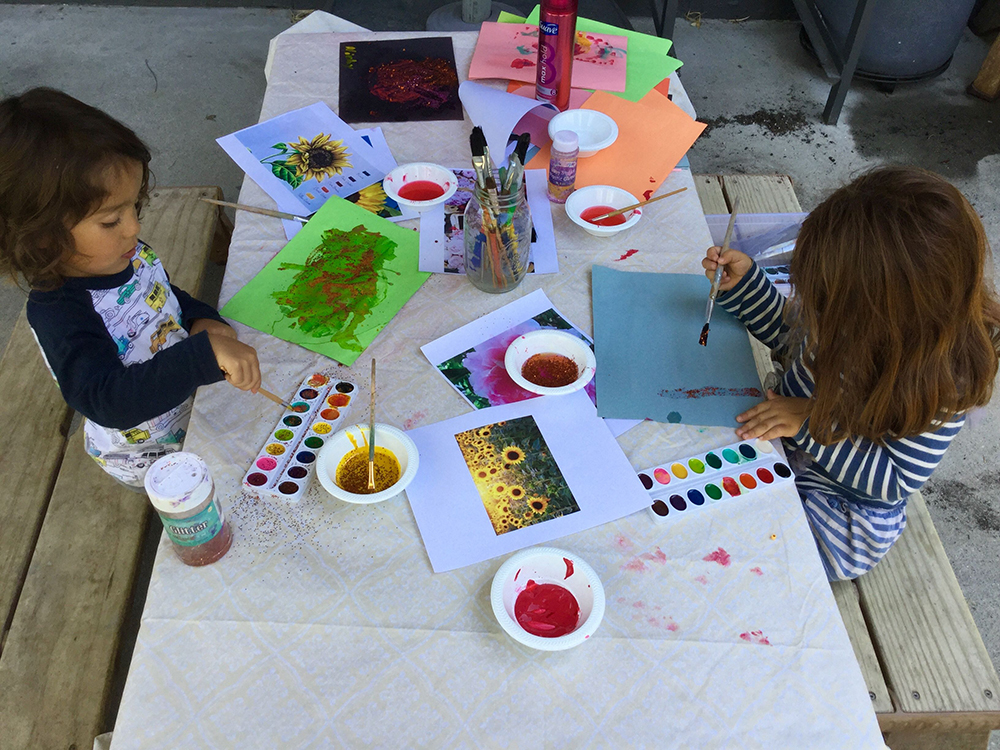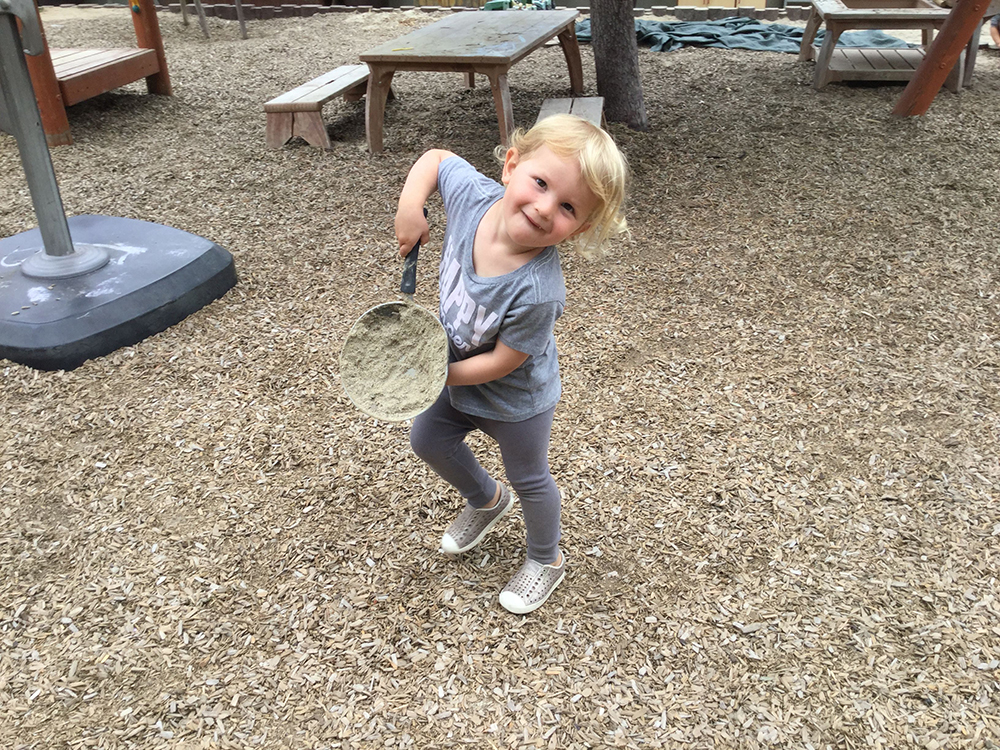 Project-Based Learning To Deepens Comprehension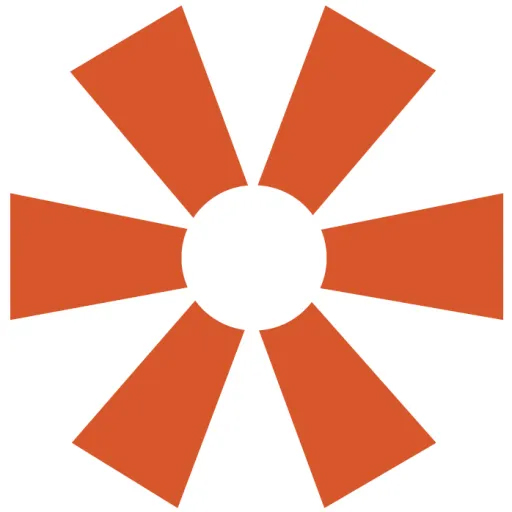 Teachers reference everyday situations to create a meaningful learning environment. When our little pupils spot a beehive outside, we talk about how bees make their homes, what kinds of food they eat, and share ideas about what to do to safely relocate them, prompting engaging discussions.
Modeling Respect To Teach Lasting Socio-Emotional Skills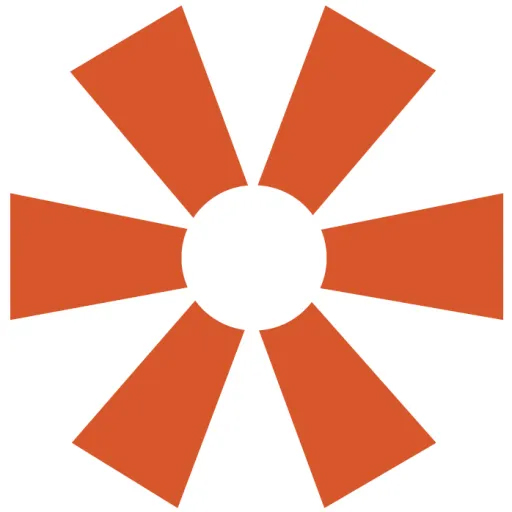 Your child learns to take turns, help others problem-solve, and use kind words with their friends and teachers, helping them grow into collaborators and leaders who respect others. Our caring team models empathy daily, setting the groundwork for crucial social skills.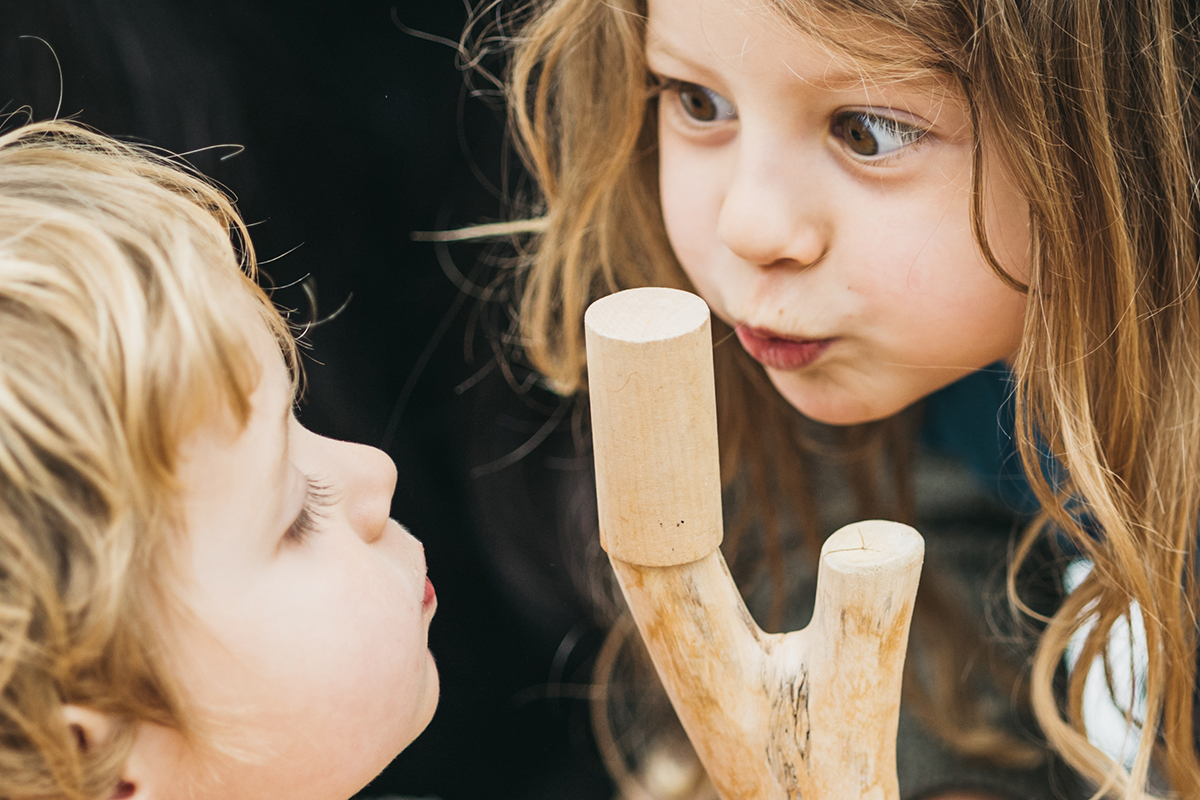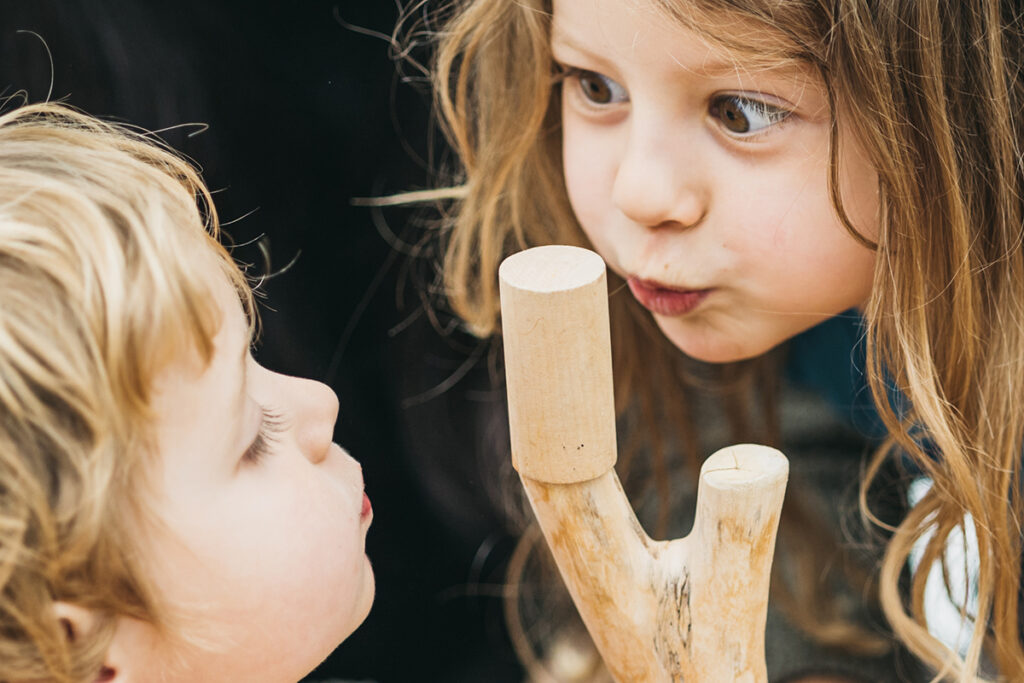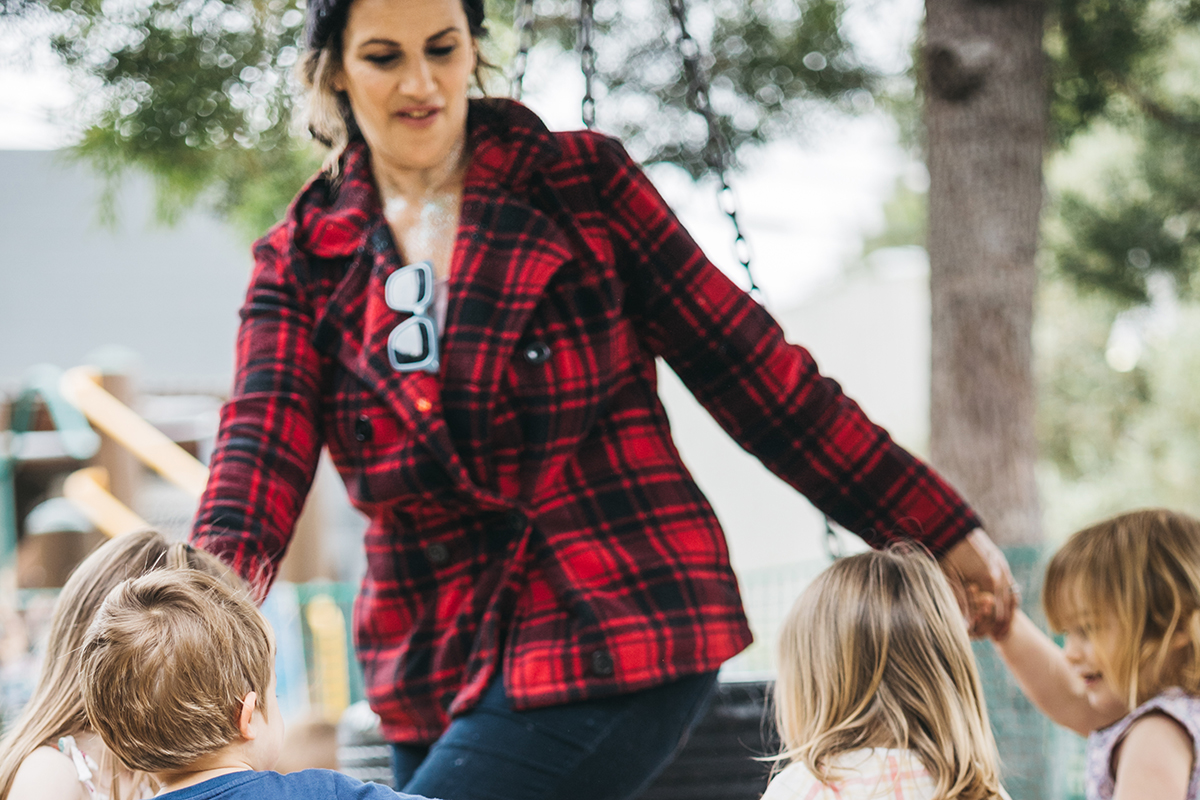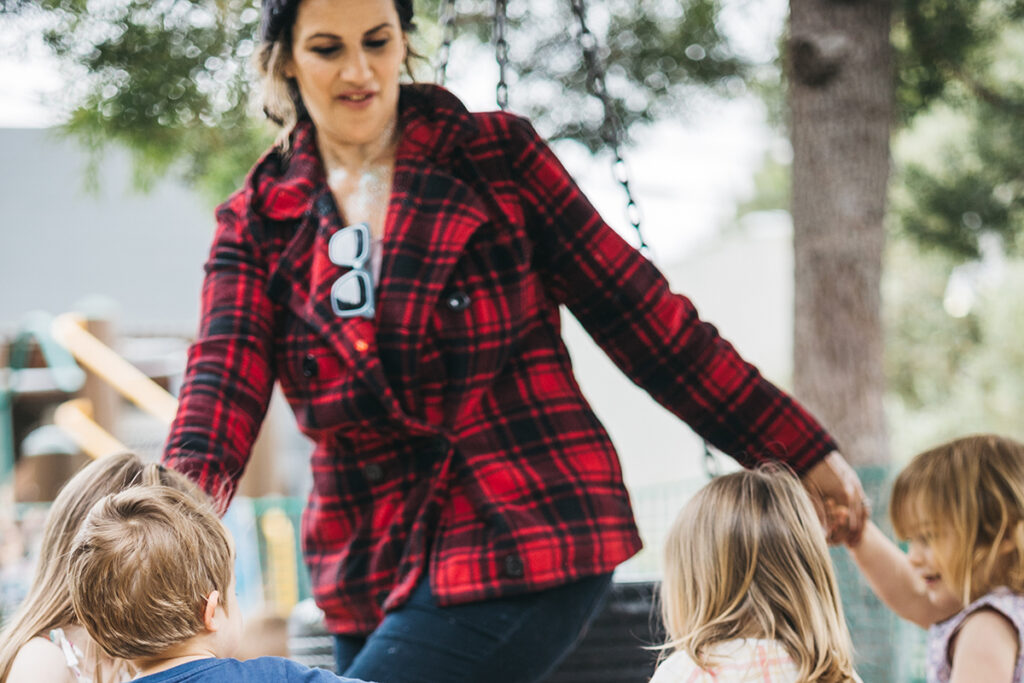 A Qualified, Passionate Team Offer The Comforts Of Home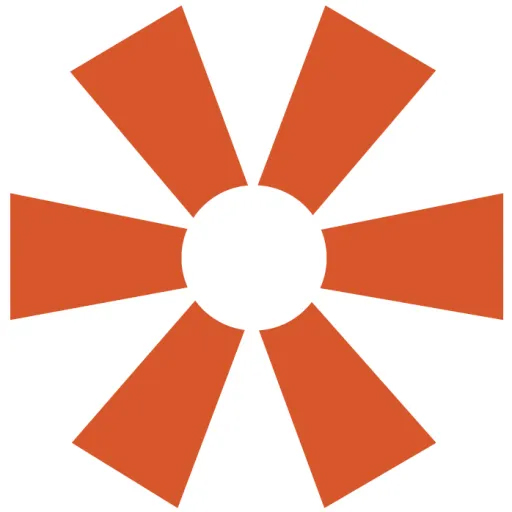 Low teacher turnover creates a tight-knit staff that makes our preschool feel just like home. With an average director tenure surpassing 10 years, our experienced team strives to build a warm, welcoming environment that your child looks forward to being in every day.
Committed To Keeping Your Child Safe, Happy, And Healthy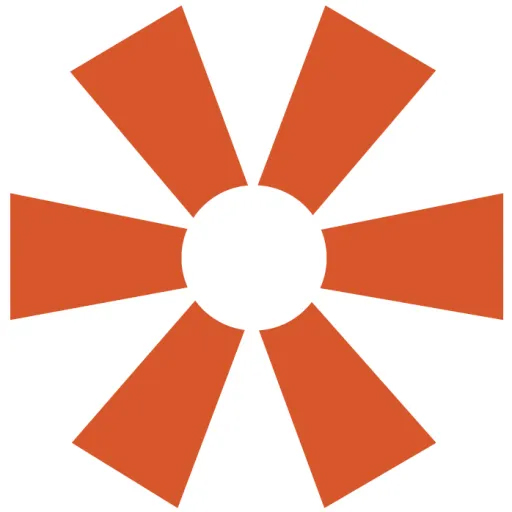 Surveillance cameras, limited access entry points, and tall privacy fences keep your child safe. A dedicated cleaning staff sanitizes and disinfects our campus nightly, ensuring your toddler stays healthy so they can focus on what is truly important: joyful learning.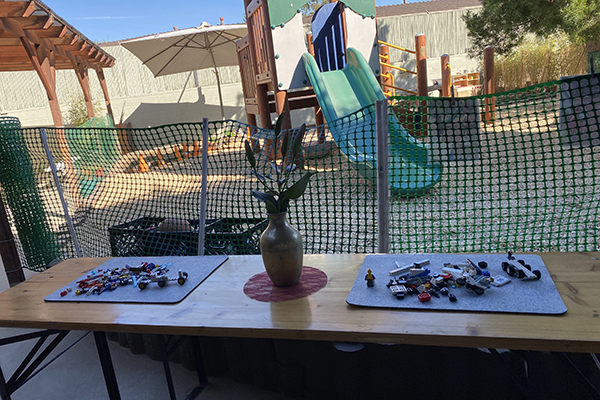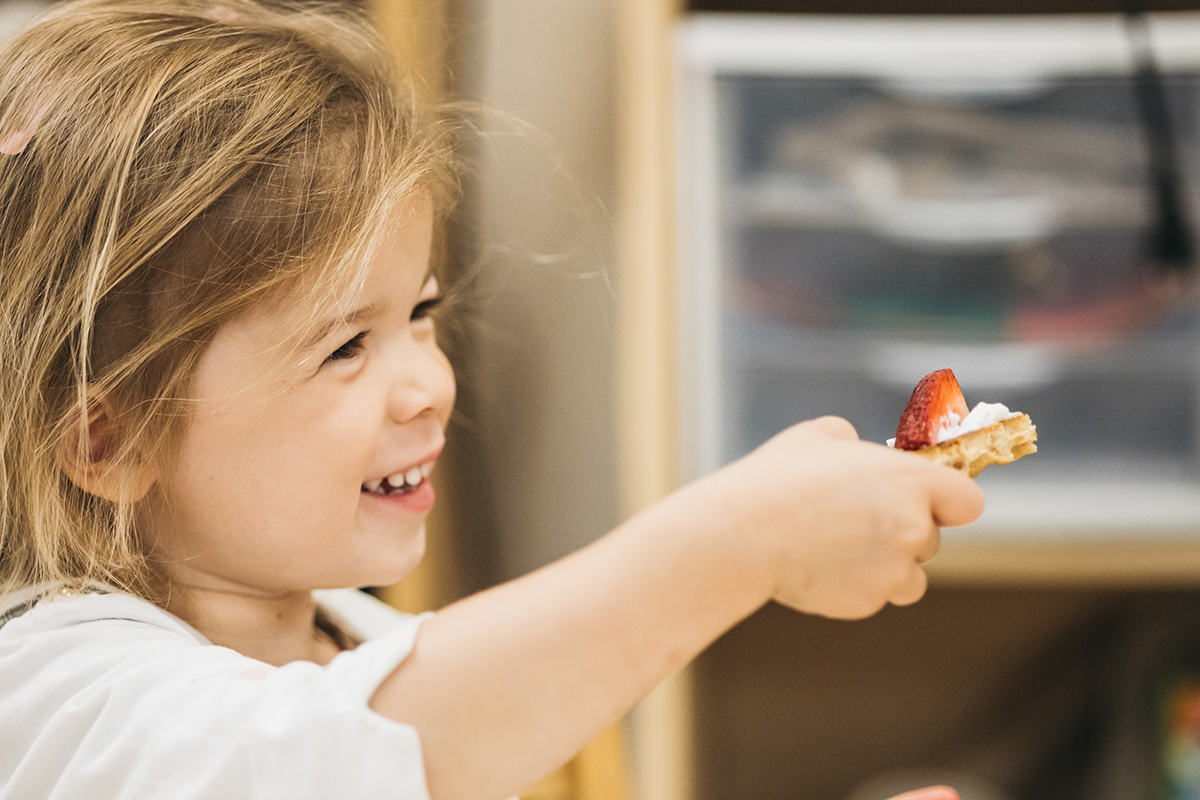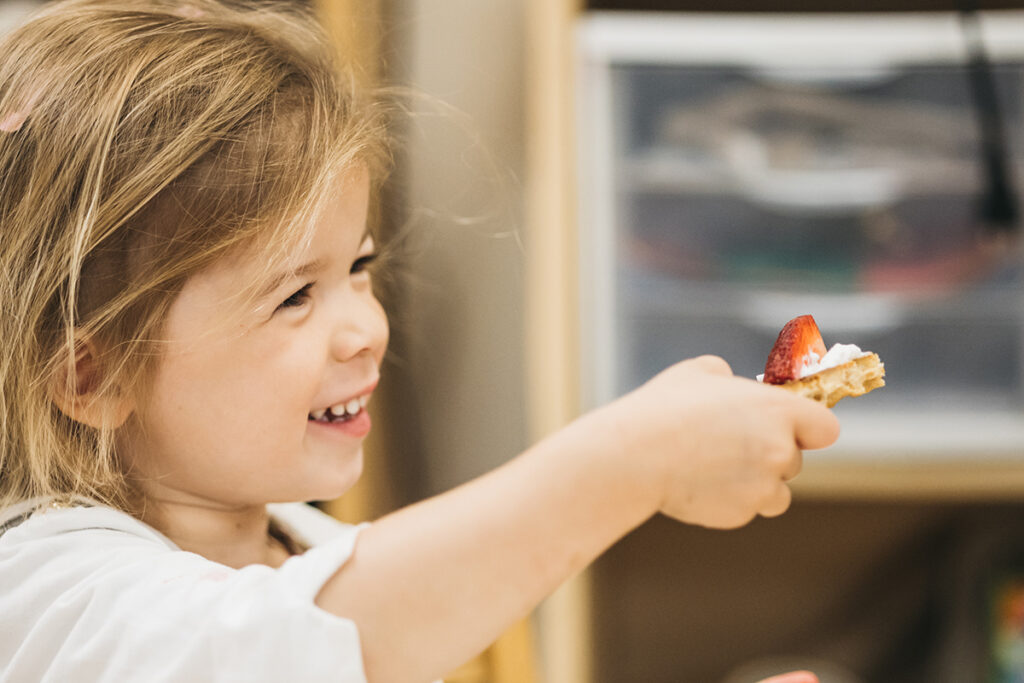 Parent Partnerships Are A Part Of Your Child's Success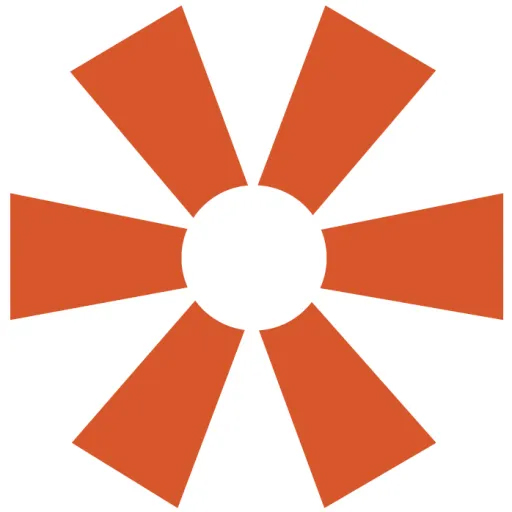 Get involved with your toddler's day and drop by to spend time with us! Visit our campus for picnics and garden projects, join our Parent Community Association to take part in planning events, or enjoy coffee in our parent waiting room while taking a breather.
You Deserve Parent Support, Because It Takes A Village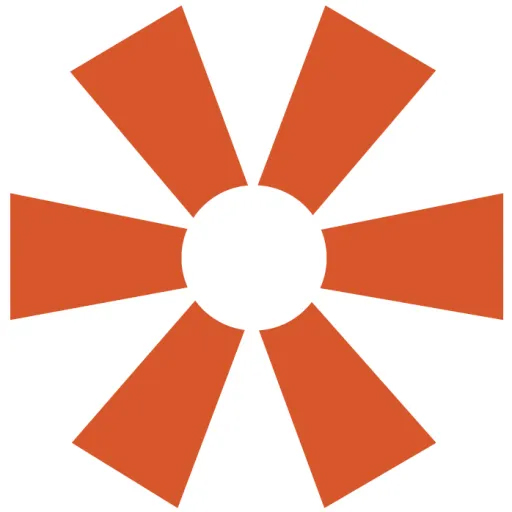 Claim your "parent night out" while your child enjoys a movie night with us, so you can get the break you deserve. Parenting courses such as language development keep you on top of the latest in early childhood education knowledge, helping you further at-home learning.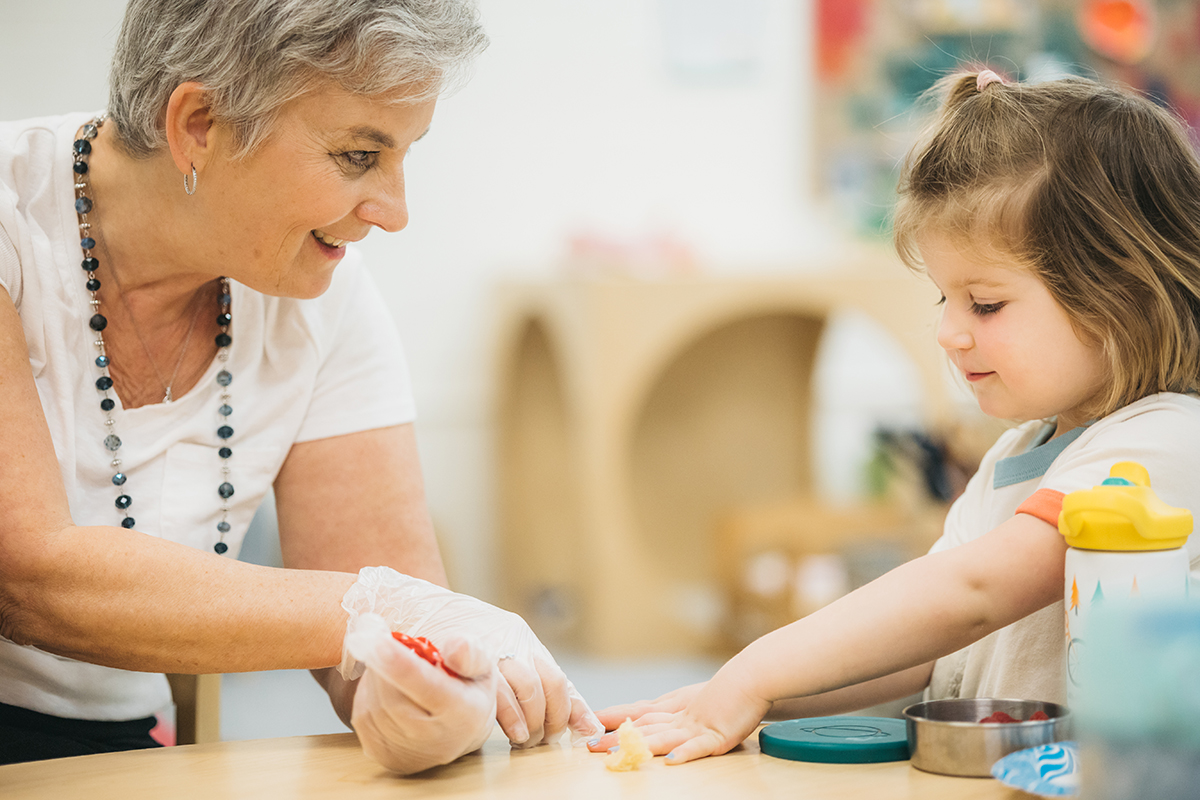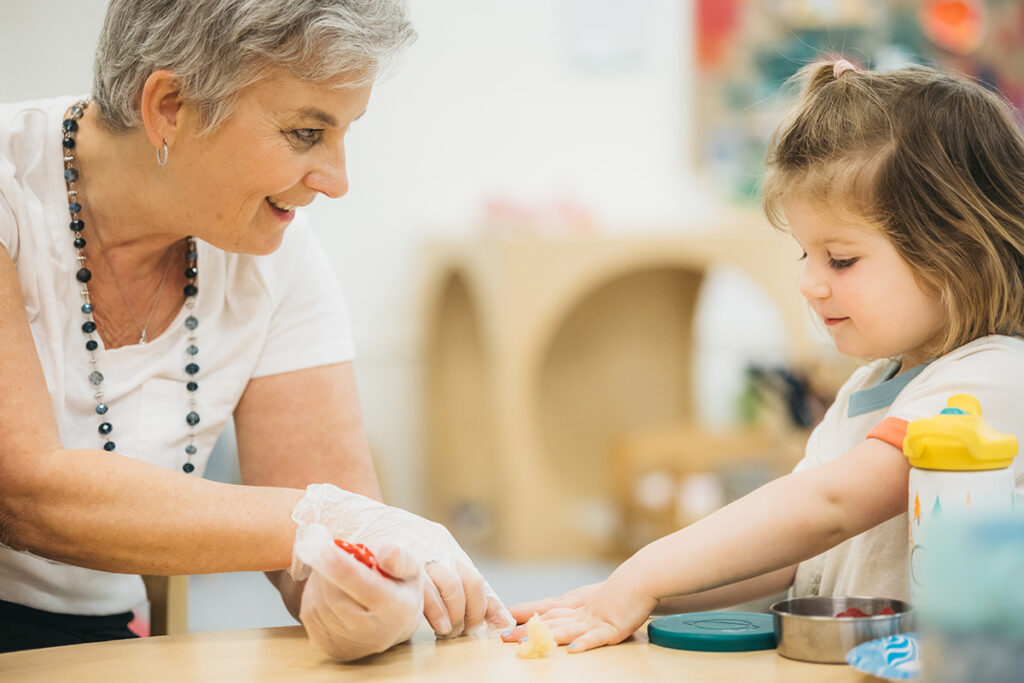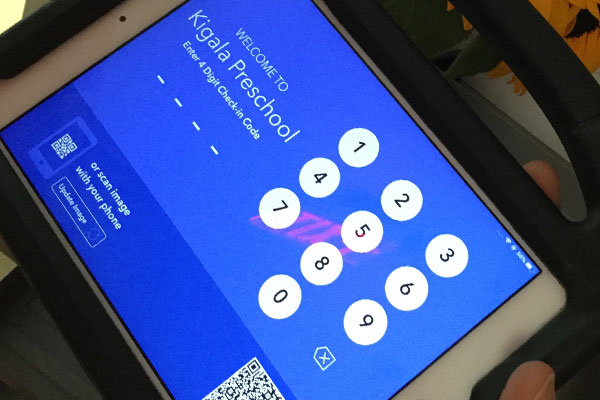 A Daily Communication App Keeps You In Touch With Us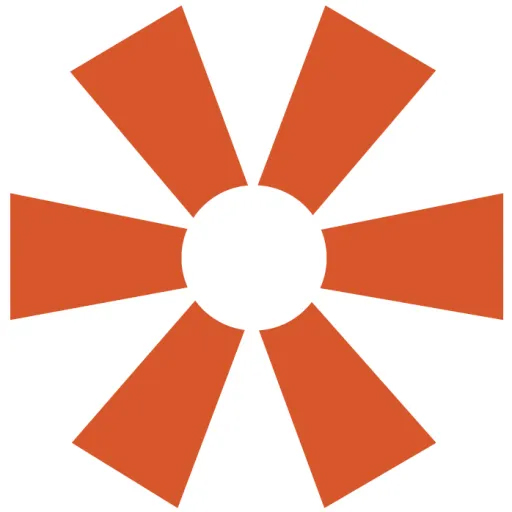 You receive daily pictures, reports, and messages showing how much fun your toddler is having, while giving you peace of mind knowing they're happy and cared for. Log in with just a few clicks to get all of the details about your little one's day!
NOT AT ALL! Most of our parents aren't bilingual – but many pick up many words and phrases from their children! So if you've ever wanted to learn German or Spanish, you get a little fringe benefit of having your child attend Kigala!
Actually, it's the opposite – studies show that learning 2 languages at a young age creates new neural pathways in the brain, which has all sorts of benefits, including a greater ability to focus and task switching – both critical life skills that are a huge advantage in school and future work!
The younger you start with a second (or third!) language, the easier it will be for your child, and the greater the benefits.
what parents are saying...

"KIGALA makes her school life fun"
When I started to look for a pre-school for my then 2 year old daughter, I was looking for something similar that I experienced when I was her age: a warm, understanding, hugging environment. I found it! KIGALA makes her school life fun, exciting, loving, understanding, independent and colorful…with sometimes a lot of color on her clothes! At pick up time, my daughter is full of joy and happiness, her eyes are sparkly and she has a lot to tell me. All of it seems to be the most wonderful gift to a child.

"We are absolutely smitten with Kigala!"
Our son thrives in an environment where his boyish and physical exuberance is appreciated and positively directed. He is allowed to run and jump and move, even taking supervised risks that would be impossible at many American preschools. Kigala also challenges all of his active mind. When asked about his school by friends, he often proudly exclaims that he is learning German AND Spanish. And he really IS learning German (as am I, now that we speak German together on a daily basis).

"There's a big smile on her face when she gets to Kigala"
Our daughter enrolled at Kigala at age 2 years, 9 months and the experience has been wonderful for our family. The school has an excellent, well-organized activity plan, and the atmosphere is very cozy and inviting. I am a native German speaker, and I am impressed with Kigala's German immersion program. It has been great for our daughter, as she has become very comfortable expressing herself in German. I have noticed a big difference in her willingness to speak the language.
Explore our outdoor classroom and immersive German and Spanish language for Preschoolers