Our Kigala Preschool Summer Camp 2019 Program is fast approaching, June 10 – August 2, 2019
It's time to chill for the summer – sign up your little ones for Kigala Summer Camp!
Jam packed with fun weekly themes, our Summer Program creates opportunities for your child to explore and learn in our beautiful multi-language community preschool, with shaded outdoor classroom and art atelier. Themes include Under Construction, Once Upon A Time, What's Cooking, Outdoor Madness, Art around the World, Space Is The Place, Little Scientist, and Camping.
Programs are in English. Summer hours are 8:30am to 12:30pm or 4pm.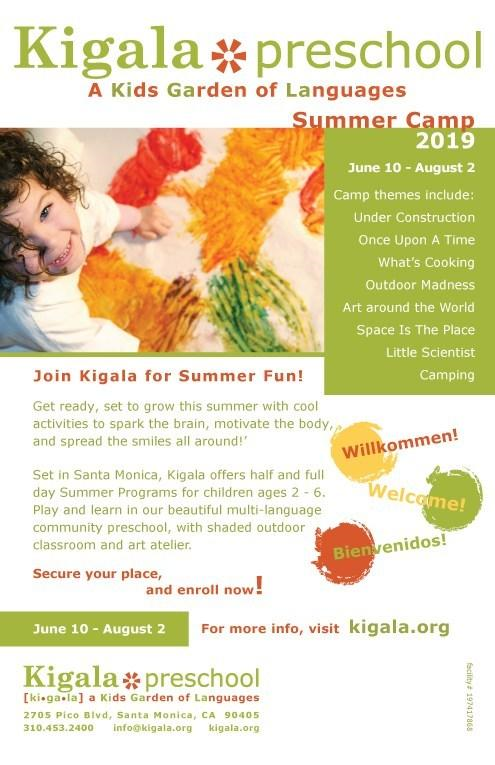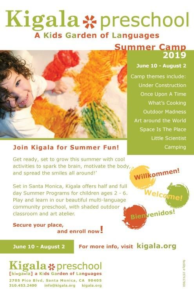 Secure your place, and  Contact Us to enroll TODAY!
Set in Santa Monica, Kigala Preschool offers half and full day Summer Programs for children ages 2 – 6. Visit our Summer Camp Page for more info OR CONTACT KIGALA.
We look forward to sharing the summer with you!